Cyber Police traces address of Hrithik's fake email ID to America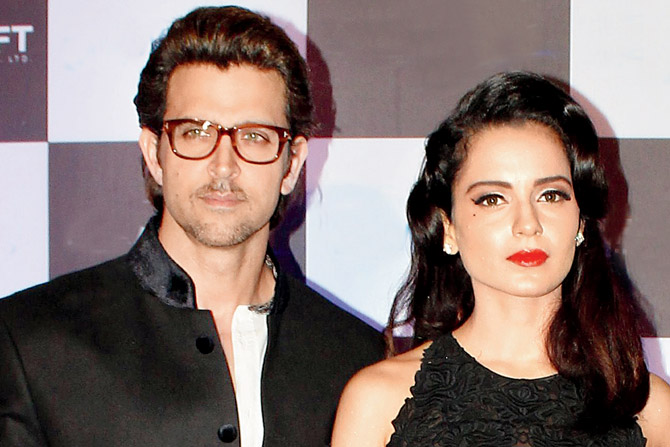 It won't be wrong to say that there was an American hand in the ongoing legal war of two Bollywood superstars Hrithik Roshan and Kangana Ranaut, as the fake email id account which an impostor has been operating under the actor's guise to chat with the Queen actress has been traced to the US.
According to a senior officer of the Cyber Police Department, Hrithik had given them information about impostor conversing through the e-mail id [email protected]. "We traced the IP address of the ID, and got location of a place in America. We suspect the e-mail is entirely operating from America."
The officer, while speaking to a city tabloid, added, "Hrithik has claimed Kangana was conversing with the said impostor. After the matter came to light, Hrithik tried to call Kangana and explain the situation but she never took his calls. On the other side, Kangana has claimed that Hrithik was the one who was chatting with her."
Police officials said the exchanged e-mails contain extremely private pictures and videos.
A murky battle between the two superstars ensued after Hrithik sent a legal notice to Kangana, to which she issued a counter-notice. It got muddier, when Hrithik named Kangana in the FIR, which he recently filed on the matter, claiming she was the person conversing with his impostor.
Recently, Kangana, through her lawyer, had approached the Mumbai Police Commissioner seeking criminal action against Hrithik.