Man held for vandalizing Dr. Ambedkar's former home in Dadar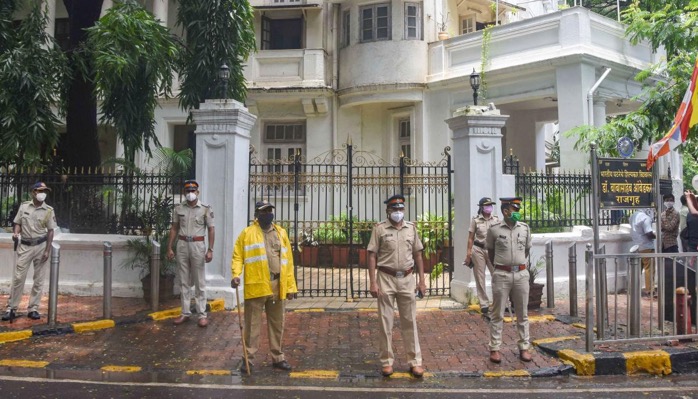 Two days after 'Rajgruha' – the home of Dr. B.R. Ambedkar in Mumbai's Dadar area – was vandalized, police have arrested the prime suspect in the attack.
After scanning the CCTV footage of the incident that took place around 5.30 pm on July 7, the investigators finally managed to zero in on the prime suspect and detain him late Wednesday, Matunga police said in a statement.
The culprit has been identified as Umesh Sitaram Jadhav (35), a daily wage labourer from the Parel area. He has been booked under IPC sections 427 (mischief causing damage and 447 (criminal trespassing) of the IPC.
Police are probing the reason for the attack, while simultaneously looking out for another suspect who was caught on the CCTV cameras.
On Tuesday evening, it was suspected that at least two persons had entered the 'Rajgruha' compound in Dadar Hindu Colony, pelted stones at glass windows, damaged the CCTVs, and smashed flower-pots before fleeing the spot.
Unknown persons vandalise Dr #BabasahebAmbedkar's residence #Rajgruh in Dadar. Ambedkar's descendants stay here.Vandals damaged part of the garden , CCTV cameras & verandah. Home Minister orders inquiry, @Prksh_Ambedkar appeals followers to maintain peace. #राजगृह #Ambedkar pic.twitter.com/Kjs6gxDUDm

— Kamlesh Sutar (@kamleshsutar) July 7, 2020
The attack was universally condemned and several prominent politicians called for immediate action in the matter.
Subsequently, Chief Minister Uddhav Thackeray assured that the culprit would be punished and Home Minister Anil Deshmukh announced 24×7 security around the premises.
Dr. Ambedkar, regarded as the architect of the Indian Constitution, built the two-storied bungalow in 1933 and resided there for two decades.
It boasts of a huge collection of over 50,000 books collected by Dr. Ambedkar over the years, his photos, some personal effects, artifacts, and his ashes, which are now displayed in a small museum in the same premises.
At present, Dr. Ambedkar's daughter-in-law and his grandsons, including Vanchit Bahujan Aghadi leader Prakash Ambedkar, reside in the bungalow.