Last 2 years were difficult, but not because of my movies: Katrina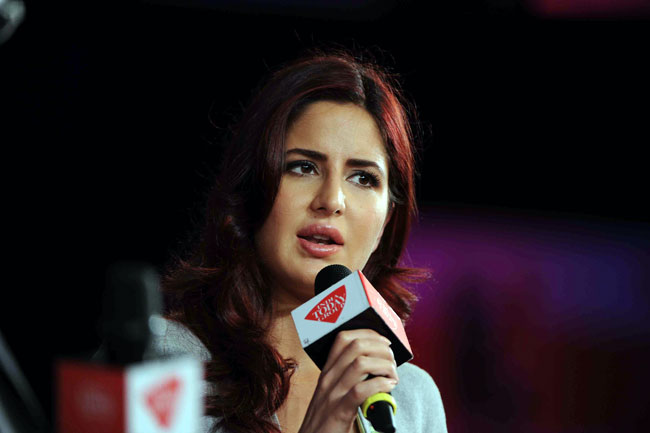 She might have failed to strike a chord with her last two films, but actress Katrina Kaif maintains that the last two years in her life were difficult, but not for professional reasons.
Katrina was in a long-term relationship with actor Ranbir Kapoor, but the duo broke up earlier this year. Without elaborating on the testing times of her life, the 33-year-old actress says she took that phase as part of her journey.
"It was a difficult time for me but my movies are not the reason it was difficult. It was difficult for me for other reasons. That's what life does. It puts you through these times and you have to see where it takes you.
"But that is part of the film industry. You go through highs, extreme highs and then some films that don't connect at the box office," Katrina told PTI.
The actress says that she does not regret the experience as it has been a learning curve for her.
"I consider myself immensely fortunate that I have seen highs for so many years. So, I don't begrudge experiences like that. It's important to see them and go through them because you don't know what they are like. I would not have known what it was like, otherwise."
She is now looking forward to the release of her romantic-drama 'Baar Baar Dekho' with Sidharth Malhotra. The movie is quite important for Katrina as her last two films, 'Phantom' and 'Fitoor', failed to win over audiences and the box-office.
"For me, 'Baar Baar Dekho' is an extremely important film at this point and I hope that it connects with the audience and we find that audience is in love with this film."
The movie marks the directorial debut of Nitya Mehra. Praising the debutant, Katrina says her sense of clarity helped the actress deliver.
"Nitya is a clear person and very precise and that's the best thing in the world because when someone is uncertain then you end up in a danger zone. I'm also an unclear person so, I need that guidance and Nitya helps a lot in that way."
Despite a successful career in Bollywood, Katrina feels a constant need to prove herself with every film.
"If actors stop feeling need to prove themselves then that's the end for them. Every moment I'm on set, I'm trying to satisfy my creativity and also make sure that I'm doing the best I can and be completely committed to that moment," she said.
With inputs from PTI