Love stories are not my comfort zone, says Siddharth Malhotra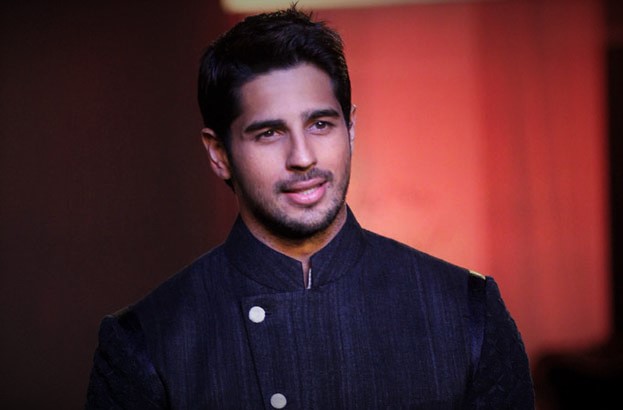 Sidharth Malhotra might have gained popularity with his lover boy image, but the actor doesn't believe that love stories are his 'comfort zone'.
The 31-year-old star, who will be seen in a romantic drama 'Baar Baar Dekho' next, says for him it is more about the story than how easily he can play his part. "Love stories are not my comfort zone. I have only done two of them. I have also done one action film. I haven't found my comfort zone. It's more about stories for me. If I have a new story to tell and to be a part of, I would do that," Sidharth told PTI in an interview.
"Like 'Kapoor & Sons', it was a family drama done in a new way. Similarly, I've done 'Baar Baar Dekho' which is again very unique with a concept of time. Trying something new is my comfort zone."
Sidharth, who made his Bollywood debut with Karan Johar's 'Student of The Year', also revealed that he has a huge crush on his 'Baar Baar Dekho' co-star Katrina, saying working with her in the movie was a dream come true.
"Our chemistry is very good in the film because once you work with a girl that you have a crush on and you are actually doing a romantic film with her so all your fantasies come true in some way as you could say romantic lines to her, dance with her and that is what exactly happened.
"I also got to learn a lot from her as being at this position and the kind of experience she has, she never takes it for granted. She is really hard working as she starts from zero in every scene and every project. It's a very committed quality that she has," he said.
Talking about his film's director Nitya Mehra, he said, "She has a strong and solid energy on the set and once people see the film they won't feel like it's her first. She was focused and the captain of the ship."
The film, which released today, revolves around a commitment phobic guy who wants to do big in his life whereas his girlfriend is totally opposite, more lively and fun-loving and gives priority to relationships.
When asked what he personally thinks of the concept, Sidharth said, "You can have a great balance in life if you have a good partner, who can support you. You can manage both a great professional life as well as a good personal life but it depends on what phase you are in."
With inputs from PTI