Protolab: This Mumbai based company's products are all around you, but you never knew about them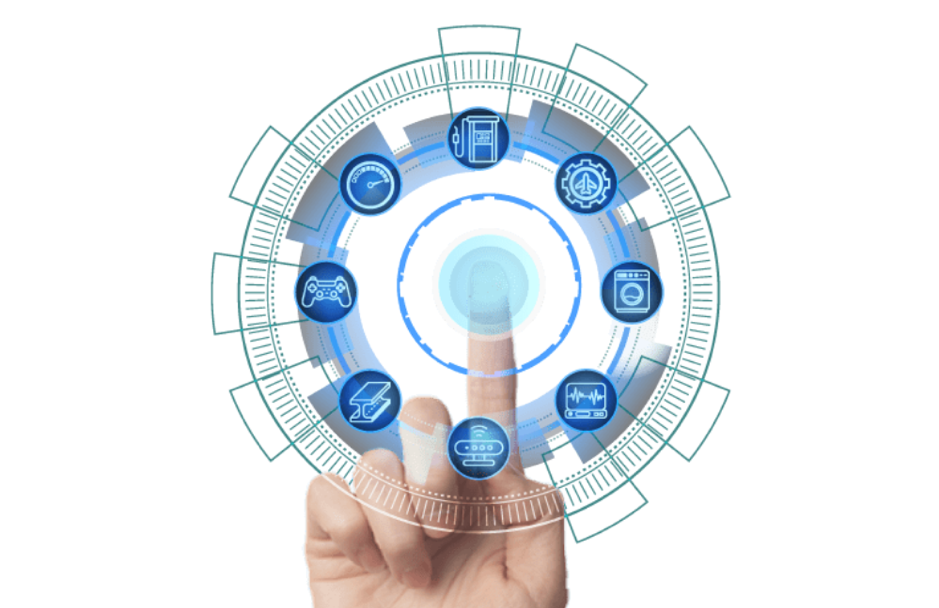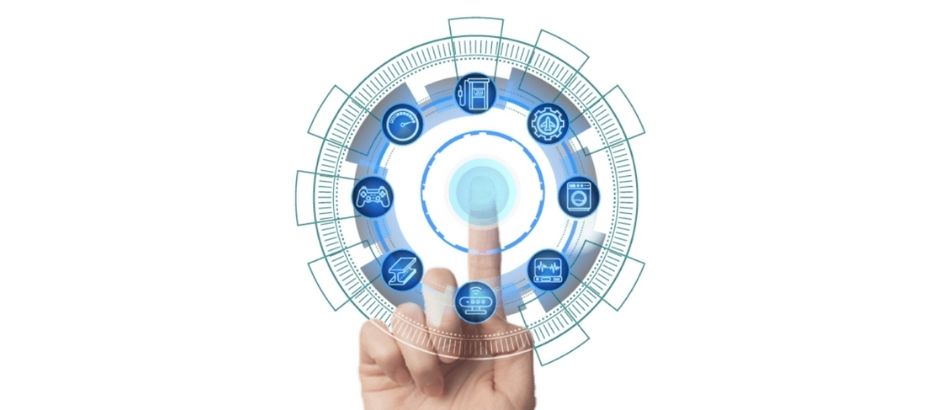 Protolab India is among the leading companies pioneering solutions in the human-machine interface space. Focused on developing aesthetically designed immersive interfaces for various applications across a host of industries, this Mumbai-based company has two climatically-controlled and dust-controlled manufacturing facilities in the financial capital of India, designed on the principles of Lean, Environmental health and safety (EHS) and Occupational Safety and Health Administration (OSHA). In addition, Protolab also adheres to world-class Total Productivity Management (TPM) and Total Quality Management (TQM) standards.
Protolab's prime focus lies in manufacturing customised solutions for Input devices, Printed Electronics, Printed Graphics, Auto Dials, Smart Cards and Precious Packaging for use in many industries. Let's dive into some of their key products and applications:
Protolab India's products and their applications
Input devices – A hardware device that sends data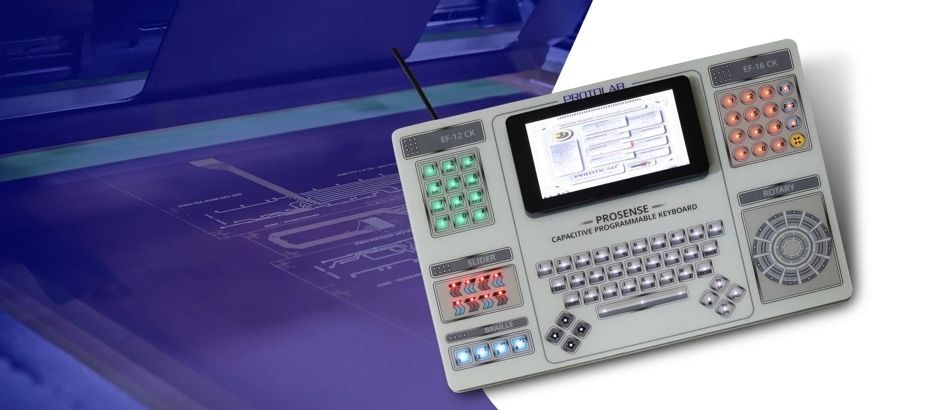 Gadgets and devices form the core basis of our daily lives. They are integrated into almost every aspect of our lives and we continuously engage with them. Whether to switch on our television sets, speed dial our best friend, or cool our air-conditioners.At the click of a button or icon, we can make these devices do thousands of actions, whether switching on our television sets, speed dialing our best friend, or cooling our air-conditioners. These are done through an input device, which converts instructions from end-users into an action processed by a machine. Let's delve a little deeper into the different types of input devices and how they form part of our daily lives.
Membrane Switch Solutions and Flexible Membrane Switches
Have you ever felt too rushed to cook a lavish meal and decided to fall back on a frozen meal heated in your microwave? Well, then you owe a big wave of gratitude to those tiny input switches on the microwave panel that helped make your instant meal a reality. Those wonder switches are known as membrane switches.
Membrane switches are made from many layers of plastic films or other flexible materials. They are printed or laminated onto the surface of plastic films or other flexible materials in a membrane switch solution.
Besides microwaves, membrane switches also have several other applications such as Touch Screen Phones, Kidney Dialysis Machines, Oven Panels, Air Conditioner Control Panels and other white appliances.
PCB-based Hybrid Switches
Ever wondered how an aeroplane is controlled or switched on and off? While not all of us have had the opportunity to sit inside the cockpit of an airplane to figure this out, you've probably noticed at some point, maybe in a movie, pilots interacting with a dashboard made of a zillion little switches (Think Tom Cruise in "Top Gun"). Those wonder switches are what passes commands back and forth and help control the plane and are known as PCB-based hybrid switches.
PCB-based Hybrid Switches consist of contact layers etched on a Printed Circuit Board (PCB). They can be customised to incorporate discrete passive components, mechanical switches, surface mount devices and provisions for active components.
Besides the aerospace industry, PCBs are also applied in Healthcare & Medical Industry, LEDs (Light-emitting diodes), Consumer Electronics, Automotive Components, Maritime Applications, Safety and Security Equipment, Telecommunications Equipment and Military and Defense Applications.
The next time you are stuck in an elevator and frantically pressing the buttons while you wait for someone to get you out, remember you are using capacitive keyboards.
When a key is pressed in traditional keyboards, electricity flow passes internally, whereas, in capacitive keyboards, the electricity flow is continuous. Beneath each key of the capacitive keyboards, there are static charges stored in the capacitors. When any of these keys are pressed, it connects with the capacitor pads. This changes the capacitance at that particular point on the capacitor pad, which is then identified by the keyboard and is registered as the same keystroke/ key.
Besides elevators, capacitive keyboards are also used in Aerospace and Military Equipment, Medical instruments, Intelligence Control, Commercial Appliances, Household Appliances, Car Security Systems, LED Applications, Solar Photovoltaic Applications and Mobile Terminal Tablets.
Illuminated Membrane Keyboards 
Anyone a fan of Call of Duty, Fortnite, Mincraft, Grand Theft Auto? The gaming laptops that most people use these days have illuminated keyboards.
Illuminated keyboards are powered by backlights, which makes the keys visible in low light or dark environments. This makes it easier to use mobile phones and play games in such environments.
Another application of illuminated keyboards are Video Editing Softwares.
Vandal-resistant keyboard
The keyboards we use when we withdraw cash from our banking ATMs are a perfect example of Vandal-resistant keyboards. These keyboards are completely sealed, extremely durable, and designed to survive hostile and severe conditions and attempts of robbery, theft, and vandalism.
Protolab Vandal-resistant keyboards are also used for Industrial Consoles, Automated Internet Terminals, Self-service Terminals, Ticket Vending Machines, Gas Stations, and Public Information Kiosks.
Feeling hot in the summer and wanting to lower the temperature of your air conditioner to 18 degrees. The keypads you use on the remote control for your air conditioner are nothing but silicone rubber keypads.
Silicone Rubber Keypads are a great replacement for mechanical switches and facilitate greater design versatility at a lower cost.
These keyboards are also used for Medical Devices, Food Packaging, Equipment and Machinery Controls, Computers and Peripherals, Electronic Test Instrumentation, Security Monitoring Equipment, Smartphones, Communications Equipment, Handheld Terminals and Office and Business Equipment.
Auto Dials – An information system that interfaces speed and light
While driving cars or motorbikes, the driver always relies on the data on the dashboard, which includes information about speed, fuel and several other parameters. All of this is possible solely due to the presence of auto dials.
Auto Dials are instrument dials and gauges used to identify and monitor important controls and indicators in automobiles and vehicles. Protolab produces instrument cluster graphics for automotive and functional equipment industries, including:
Tell-tale indicators are symbols that illuminate a status or display a response. They are designed as per automotive standards. Tell-tale indicators are used in printed dials or as a standalone device to indicate labels using coloured LEDs or bulbs with printed filters.
In-Mould Decorations (IMDs) are 3-dimensional labels manufactured using polycarbonate and polyester substrates and printed using special ink and thermo-formed and insert moulded. The labels are embedded in the moulded articles while blow moulding, injection moulding or thermoforming, resulting in visually appealing decorations or components designed in various colours and finishes.
Metal Gauge / Moulded Product
These are moulded components and metal gauges printed in different colours as per the customer's specifications. In addition, these parts can be integrated with various finishes such as PU doming, textures and colours.
Printed Graphics – An impression that lasts a lifetime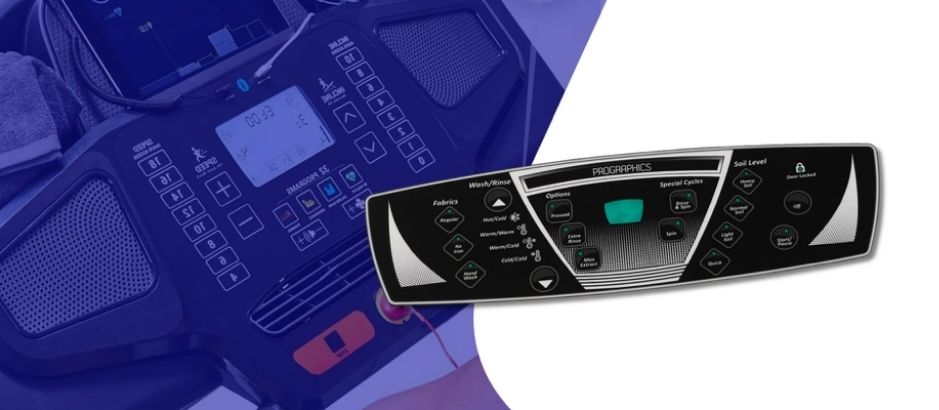 Ever been amazed by some of those kick-ass decorative stickers that go on cars and bikes? Those stickers are simply different types of printed graphics.
Protolab Printed graphics are used in almost every piece of equipment to interface with people. They provide aesthetic brand appeal and are a perfect tool for visual communication.
Overlays and nameplates are symbols that illuminate and provide status or display a response. These can be built-in to printed dials or used standalone.
Decals & Vinyl are screen-printed graphics used for branding information and identification of speciality self-adhesive PVC or polyester vinyl.
Identification labels are adhesive-backed labels custom printed on different materials, including self-adhesive vinyl, non-tenable synthetic polymers, polyesters and polycarbonates.
Dome labels are used as brand identification labels created with polyurethane and have a 3D appearance and visual, tactile feedback.
Insert-Mold/ Thermoform Labels
Insert-Mold/ Thermoform Labels are labels with polycarbonates and polyesters and are made, creating 3D effects. These labels can be printed in various colours, can be backlit and supplied with adhesion.
These labels are commonly used as logos or emblems in the automotive and consumer electronics industries.
Printed Electronics – Enhancing surfaces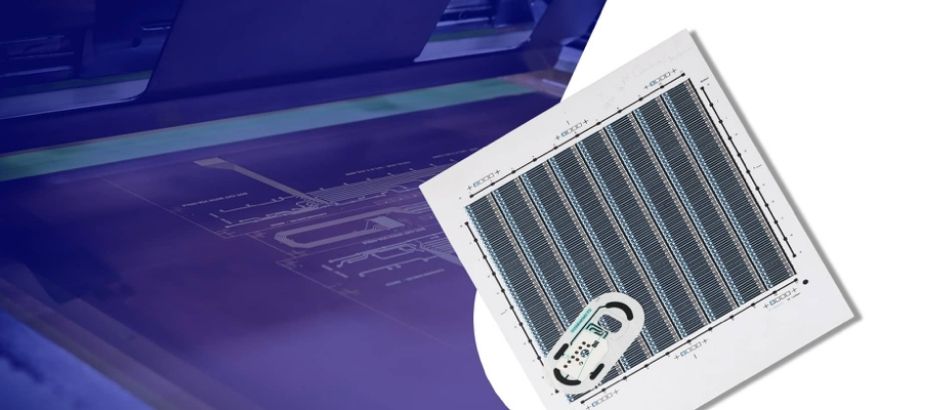 A few years ago, no one would have thought that it would be possible for clothes to have technology built into them. Yet, the trend of smart shirts is catching on. While some clothes feature meshed wiring which is woven into the fabric, others contain hardware that can connect to your smartphone. All this is possible due to Printed Electronics.
Printed Electronics involve electrical printing devices on flexible substrates. Made using high-end printing styles, these have applications on a variety of devices, as listed below:
Wearable technology with flexible displays and sensors enables devices to conform to human bodies and clothes while offering greater utility, with smart clothing being a good example of this.
Flexible devices are thin, light, unbreakable and aid in branding. These devices are commonly used by the medical wearables industry.
Heaters are a printed circuit system that uses "Positive Temperature Coefficient" ink to generate heat. This wireless technology is built on the principle of self-regulation, which makes it a good alternative to avoid overheating.
In recent times of the pandemic, nearly every household has now bought an oximeter to measure oxygen levels when one is sick. That is nothing but a sensor, which is used to detect medical parameters.
Some other parameters that can be measured by sensors include blood pressure, body temperature or blood glucose. These are commonly found in apps and watches these days that monitor our health parameters instantly.
Smart Cards – Your unique identity
Smart cards have information and technology built into them, which enables various processes to take place seamlessly.
Protolab Smart cards are durable, lightweight, and flexible input/ output devices that endure adverse environmental conditions. These have applications across medical, industrial and commercial products.
Unique identification cards have become the norm in many countries, including India, where Aadhar cards and PAN (Permanent Account Number) cards are now mandatory. UID cards can include photographs and personal demographics and have bar codes, QR codes, and intelligence using RFID or magnetic chips.
The SIM cards that we use for our mobile phones always come in a SIM body when we first purchase them. This provides secure packaging for the SIM card, prevents tampering, and allows for a visually attractive extension of the brand identity.
Magnetic cards, similar to the technology used in credit cards, can be coded with identification data and secure null characteristics algorithms. The magnetic stripe is read when it is swiped past a magnetic reading head. These can be customised to suit individual applications.
RFID cards are used as secure means of identification while storing information and tracking goods. That beeping sound you hear when you walk out of a store after you fail to bill one of the items in your shopping bag is built on RFID technology.
RFID cards are widely used in the retail and transportation sector. Due to these cards, shoplifting has reduced considerably and goods in transit can be easily tracked down.
Nearly every retail store allows you to purchase a gift card to present it to someone for an occasion or celebration.
Gift cards contain specific amounts of encoded and encashable values. These are used by retailers and other commercial organisations to allow people to gift store credit to others.
Gift cards provide tremendous scope for cross-brand loyalty – for example, a bank tying up with an online e-commerce site.
Loyalty cards are given by a business to their frequent customers to reward them for buying goods or services regularly. These are also used to record information about what and when consumers make their purchases.
Loyalty cards can include personalised names, pictures and can be enhanced to include barcodes, magnetic stripes or RFID technology.
Precious Packaging – Aiming to preserve purity
Precious packaging is made of PVC / PET and is designed to prevent moisture from impacting the quality and shine of metals. These combine attractive designs with security features and preserve the beauty of coins, bars, articles and precious stones.
Bullion packaging is seen when we purchase brand new gold coins. It consists of two layers: the front layer is the card that holds the bullion, while the rear is the seal card with the adhesive.
These are also known as "Certicards", as they are used to incorporate data points to certify the authenticity or quality of the bullion or the gemstone.
Blister packaging, most commonly seen in the packaging of silver,  involves a clear thermoformed layer with locking and a printed insert for brand promotion. The addition of radiofrequency welding seals the blister packaging to make them tamper evident and these can be made in any shape to give the article a snug fit.
Wooden boxes are often used for packaging valuable coins or other similar items. This is ideal when there is a gifting occasion or a need to display a great presentation.
Empowering Women. Changing the Game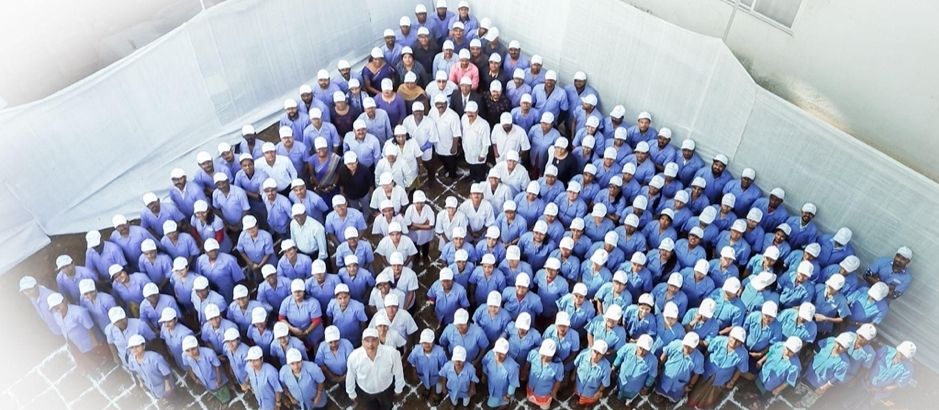 One of the key highlights that set this industry leader apart is its dynamic workforce. Protolab is majorly a women-dominated enterprise, with over 75% of the workforce being women. These women are thorough professionals whose scope of work extends way beyond normal standard duties. These inspirational women from all walks of life operate the automated production lines, conduct manual processes, and operate heavy production equipment with care and precision, and lead several of the company's business and support functions.
To know more about Protolab and its range of products, click on this link.