All 3 'absconding' owners of 1Above pub arrested in one night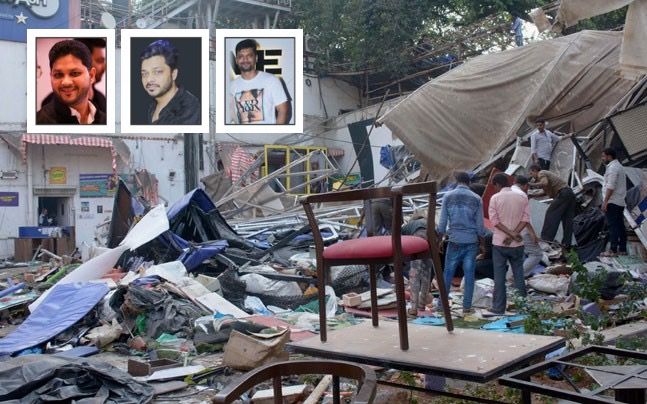 Following the arrest of Sanghvi brothers, police also managed to arrest Abhijeet Mankar, the third co-owner of 1Above pub. The trio had been on the run since they were charged with culpable homicide not amounting to murder following the Kamala Mills tragedy.
"Our team arrested the owner of the 1 Above pub, Abhijeet Mankar, from Marine Lines in the early hours," Ahmed Pathan, Senior Police Inspector, N M Joshi Marg Police Station told PTI. Jigar and Kripesh Sanghvi were nabbed a few hours prior.
According to Pathan, the duo spilled the beans on Mankar's whereabouts during interrogation, which eventually led to his arrest. All three will be produced before the Bhoiwada Court this afternoon.
With all three owners of 1Above in custody, police will focus all efforts on Yug Tulli, owner of Mojo's Bistro, who is still on the run. Tulli was spotted at Hyderabad airport earlier, but managed to escape. His anticipatory bail application hearing will take place today.