Coronavirus Spike: Mumbai set to cross 1 lakh cases by weekend; Maharashtra 3 lakh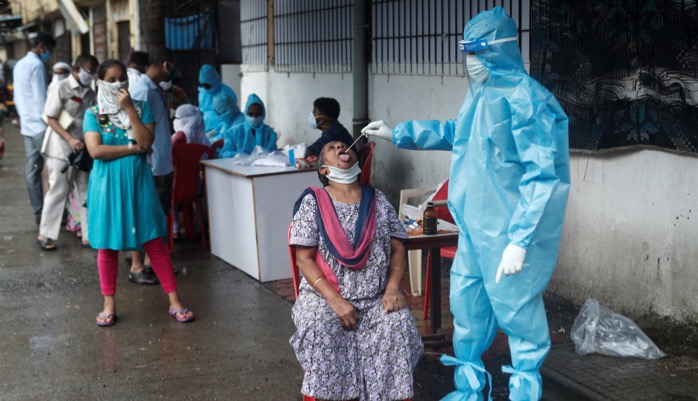 In a testament to the widespread nature of the pandemic, the number of coronavirus cases is expected to cross the 1 lakh mark in Mumbai and 3 lakh mark in Maharashtra by this weekend.
On Wednesday, the number of COVID-19 cases in Mumbai spiked by 1,390 to reach 96,253, the BMC said. Maharashtra recorded a similar spike with 7,975 new infections, taking the state's tally to over 2.75 lakh cases.
At the current rate, Mumbai is set to cross the one-lakh mark this weekend and Maharashtra is expected to cross the three-lakh mark.
As for fatalities, Mumbai has witnessed 5,464 coronavirus-related deaths as of yesterday while the state has seen 10,695 deaths.
Despite a slew of measures by the state and municipal body, Mumbai remains the worst-affected city in the state and Maharashtra the worst-affected state in the country in terms of new cases and fatalities.
However, on a positive note, the state's fatality rate fell just below four percent (3.96) this week, compared to 4.22 percent last week. Mumbai's fatality rate, meanwhile, still stands at 5.6 percent – higher than most.
Across the country, the coronavirus pandemic has claimed the lives of 24,915 people and infected 9.68 lakh people to date.