Dirty station? WhatsApp picture to railways to get it cleaned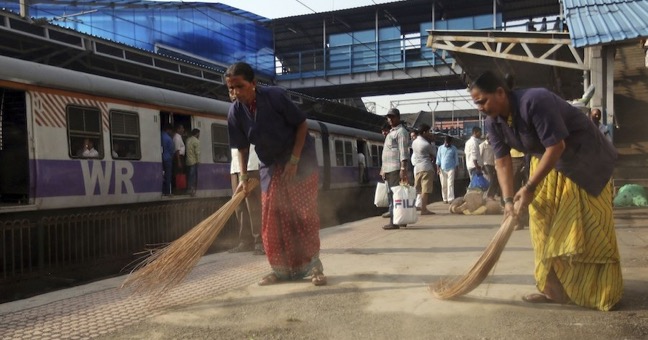 In a first of its kind cleanliness drive by Western Railway, commuters can now click pictures of filth and dirt at railway stations and send it across to authorities on mobile messaging platform WhatsApp.
The participation of commuters, WR officials say, will help keep the railway stations and toilets clean. A dedicated staff has been deputed round-the-clock to handle such complaints.
Under the initiative, the Western Railway has introduced a dedicated WhatsApp number – 9004499733 – on which passengers can send pictures and report about the unclean condition of the Mumbai suburban stations, an official said.
"Efforts will be made to immediately attend to the area concerned and address the grievance. This will be an additional monitoring mechanism in addition to inspections already being carried out by station masters and other officers," he said.
The WR has also introduced such WhatsApp numbers in its five divisions of Vadodara (9724091426), Ahmedabad (9724093981), Bhavnagar (9724097967), Rajkot (9724094983) and Ratlam (9752492970).
WR's Chief PRO Ravinder Bhakar said 1,068 coaches of its various trains are dry swept daily while 120 coaches are cleaned with the help of machines.
The cleaning of rakes costs about Rs 6.5 crore per year, he added.
In yet another initiative towards #SwachhBharat & #SwachchaRail, WR has introduced WhatsApp No. 9004499733,which is manned 24X7. Commuters may WhatsApp pic of any uncleanliness at Stations/Pay & Use Toilets & also over charging by them at suburban stns between Churchgate & Virar pic.twitter.com/eIswOrgOkB

— Western Railway (@WesternRly) July 28, 2018