Part of vacant residential building collapses in Kurla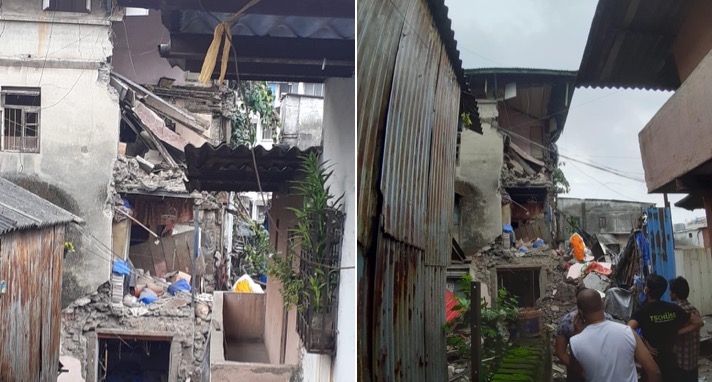 A part of an empty dilapidated building collapsed in Mumbai's Kurla area on Thursday.
The incident took place around noon and did not result in any casualties.
'A corner portion of the four-storey building located at Mehtab Lane in Kurla-West collapsed around noon. No one was injured, as no was staying in the building since it was in a dilapidated condition,' an official was quoted as saying.
The city received incessant rainfall earlier today, which locals say resulted in the collapse.
The Mehtab Society building had been declared dilapidated in June 2019, following which BMC had asked residents to vacate the structure.
Although some residents continued to occupy the building, the entire premises was vacated earlier this year following a massive fire.
Officials from the BMC, Mumbai Fire Brigade and local police are currently on the spot.