Toddler falls from 4th floor of Govandi building, survives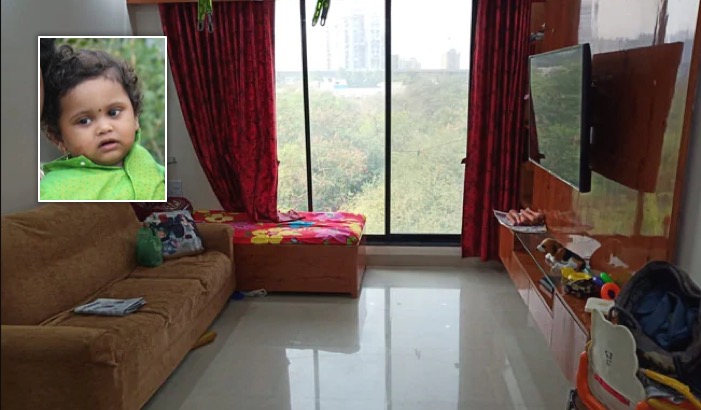 A one-year boy miraculously survived a fall from the fourth floor of a residential building in Mumbai's Govandi area on Thursday morning.
The toddler, Atharva Barkade, and his family were residents of Gopi Krishna CHS in Govandi East. They had moved to the building last year but were yet to install a safety grill outside the hall room's French windows.
Yesterday morning, Atharva's grandmother had opened the window to fetch clothes and forgot to shut it properly. The toddler reportedly crawled behind her and accidentally fell outside while playing.
After the grandmother raised an alarm, Atharva's parents Ajit and Jyoti rushed to the ground floor. To their utter amazement, the infant was conscious and trying to stand up on his feet as they approached him.
According to his parents, Atharva had fallen on the branch of a tree that stood right next to their building. The tree broke the fatal fall and helped avert a major catastrophe.
While the toddler did not display signs of any major injury outside, his parents rushed him to Fortis Hospital for a checkup.
"The child is in the ICU. While his condition has improved from the time he was admitted with us, he's suffered injuries to the liver which will need intensive treatment, including transfusion of blood products," the hospital said in a statement.