Worker killed in fire at Vasai leather factory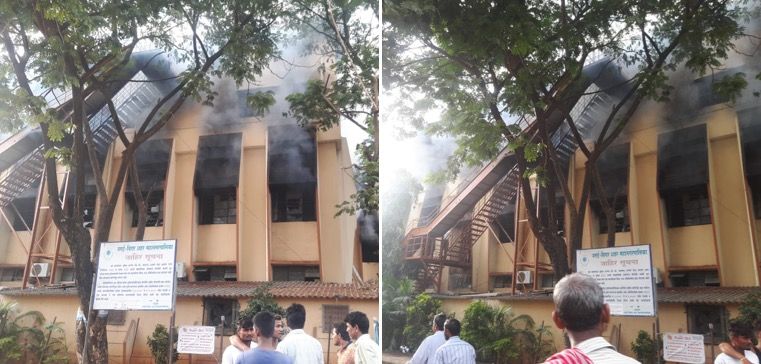 A 40-year-old worker died in a massive fire that broke out at a leather factory in Vasai during the wee hours of Wednesday.
According to sources, the fire broke out around 4 am at the leather factory located inside Choudhary Industrial Estate in Vasai East. The unit was involved in the manufacturing of leather bags, shoes, and other apparel.
Around 4:15 am, the night security guard alerted the manager after he noticed smoke emanating from the building's windows. The manager arrived at the spot and subsequently notified the Vasai-Virar fire department.
Officials from the fire department reached the spot in no time with five fire tenders and two jumbo water tankers. The blaze was doused after nearly four hours of firefighting.
While the factory was shut when the fire broke out, a labourer, identified as Javed, was sleeping inside the premises and lost his life in the mishap.
Prima facie, he appears to have died due to suffocation. However, his body has been sent to a government hospital for an autopsy.
The blaze is also estimated to have resulted in monetary loss worth crores as the fire gutted a major portion of the premises along with the leather and other raw materials stored inside.
The cause of the fire is not yet known as of publishing this report.