20 two-wheelers, 4 cars gutted in fire at Navy Nagar in Colaba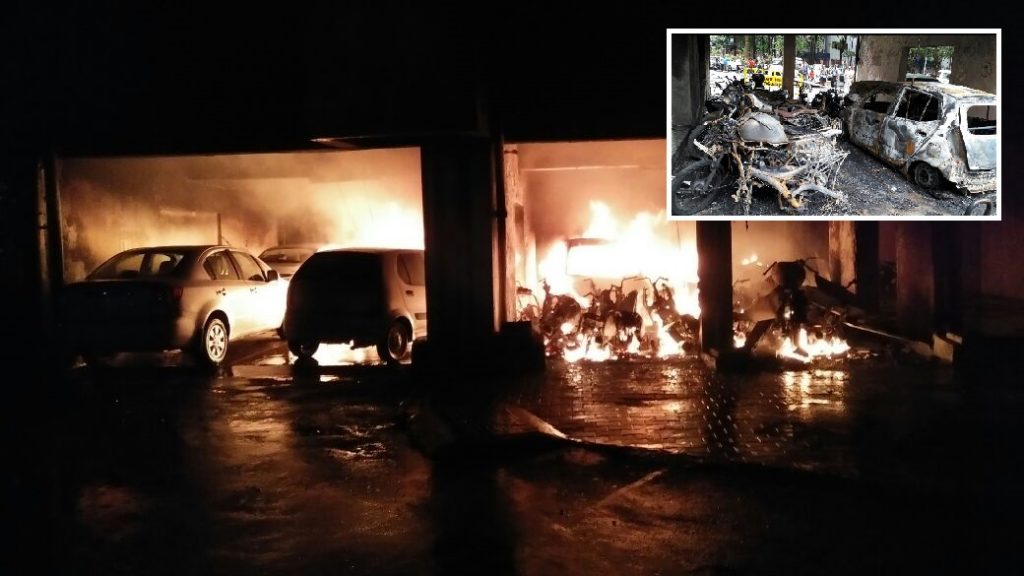 At least 20 two-wheelers and 4 cars were gutted in a fire at the Naval residential area in Colaba on Sunday.
The incident took place around 2:30 am at the parking lot of one of the buildings in Naval Officers' Families Residential Area (NOFRA), Navy Nagar at Colaba.
According to preliminary reports, CCTV footage of the parking lot shows that a spark from a two-wheeler resulted in the fire. Within minutes, the fire engulfed most of the parking lot, destroying everything in its path.
Fire department was immediately alerted about the incident and two fire engines, one from Colaba fire station and one from NOFRA, reached the spot around 3 am.
The fire was doused by 3:30 am.
At least 20 two-wheelers and 4 four-wheelers, all owned by the building's residents, were gutted in the fire.
While no resident was harmed in the incident, a detailed inspection will reveal if the building sustained any significant damage due to the fire.