Over 4,500 doctors from Maharashtra lose registration for not serving in rural areas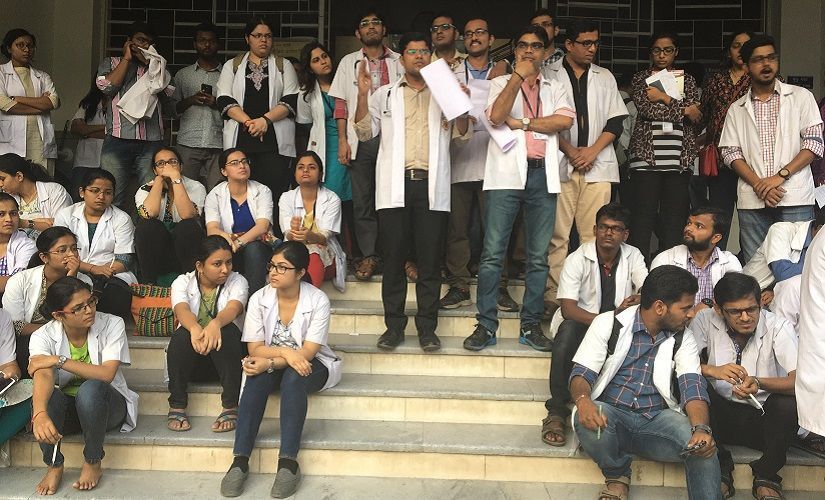 The Maharashtra government has cancelled the registration of more than 4,500 doctors for failing to either fulfil the mandate of serving a full year in rural areas or paying the requisite penalty.
According to a Directorate of Medical Education and Research (DMER) official, the decision to cancel their registration was taken after it found that doctors had refused to work in rural areas for a year, a mandatory requirement.
Moreover, the doctors had even failed to pay the penalty incurred for not serving in rural areas.
Overall, the body has taken action against 4,548 doctors who had graduated from government-run medical colleges in the state between 2005 and 2012 and have neither served in rural areas nor paid the fine
A DMER official told PTI, "If the doctors do not serve the bond, they must pay a penalty, which is Rs 10 lakh for an MBBS, Rs 50 lakh for post-graduates and Rs 2 crore for super-speciality doctors."
Head of DMER Dr Pravin Shingare said all the doctors who have faced action, had been given sufficient time to honour their commitment to serve in rural areas or pay the penalty.
"We took this firm step as these doctors violated both the clauses," he said.
A senior official of the state medical education department, said every medical practitioner needs to renew his or her registration with the Maharashtra Medical Council.
Without the registration, these doctors will be called bogus and may invite legal action, he said.
"The objective of the bond is to give doctors exposure to complicated cases. It is a highly educative and learning experience for newly-graduated doctors. Hence, we want them to go to rural areas and work for at least a year," the official said.
The government also provides reasonable allowances for doctors serving in tribal areas. The wages are also high, he said.
Dr Sagar Mundada, the chairman of the youth wing of Indian Medical Association (IMA), said, "Nobody is complaining about remuneration, but the real issue is poor infrastructure at primary health centres, where these doctors serve as a part of their bond."
"Except for a handful of medicines, no other drugs are supplied. Other essential materials provided are of low quality and in poor quantity. The quarters provided to these doctors are poorly maintained and still they are expected to stay there for a year," he said.
"The government forgets its responsibility of maintaining infrastructure and keeping a smooth supply of medicines and other necessary materials. Minor surgery has to carried out at PHCs and not a single equipment is available at the centres. In such cases, a doctor faces the wrath of people," Mundada said.
With PTI inputs