Actor Sanjay Dutt set to join BJP-ally RSP in September, claims minister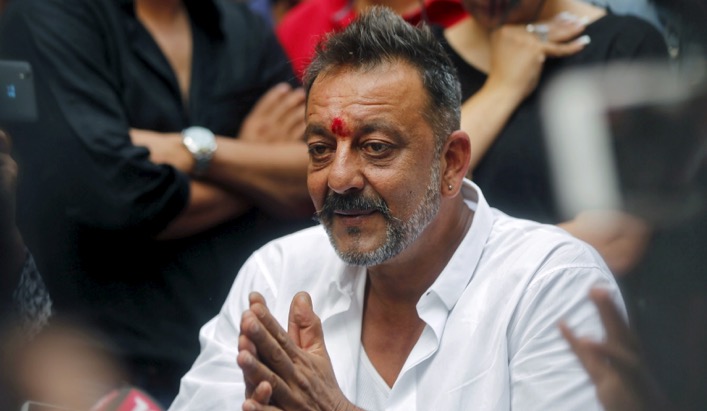 Bollywood actor Sanjay Dutt will campaign for BJP-ally Rashtriya Samaj Paksha (RSP) in the upcoming Assembly elections, RSP chief and state Minister Mahadev Jankar said on Sunday.
The statement came at the RSP's 16th Foundation Day celebrations in Mumbai's Shivaji Park.
At the event, a pre-recorded video of Dutt was played in which he said: "I congratulate RSP National President Mahadev Jankar, my friend and my brother. If I would have been here (in Mumbai), I would have come."
Later, addressing the gathering, Jankar claimed: "Just now you heard the bytes of big boss…big brother. Sanjay Dutt has given September 25 day to join (RSP). He is in Dubai (today). Had he been in Mumbai, he would have definitely joined us."
Jankar, who holds Animal Husbandry and Dairy Development portfolios, said he was in talks with BJP-Shiv Sena alliance for more seats compared to what it was given in the 2014 Assembly elections amid the party's growing influence.
An engineer hailing from the backward Dhangar community, Jankar was born in a poor family in Mann taluka of Satara district and was elected MLC with help of BJP-Shiv Sena.
In the past, Dutt was fielded by Samajwadi Party as Lok Sabha candidate from Lucknow constituency in 2009 but had to withdraw after the court refused to suspend his conviction under the Arms Act.
Later, after serving his jail term, the actor attended a BJP function at Dindoshi in north Mumbai after his release from jail, giving rise to speculation that he may join the ruling party.
Incidentally, the actor's father, late Sunil Dutt had represented Mumbai North-West constituency as a Congress leader for five terms. Sanjay Dutt's sister Priya Dutt is also a former MP of the Congress from Mumbai.