Baby selling racket busted in Thane, 6 women among 8 arrested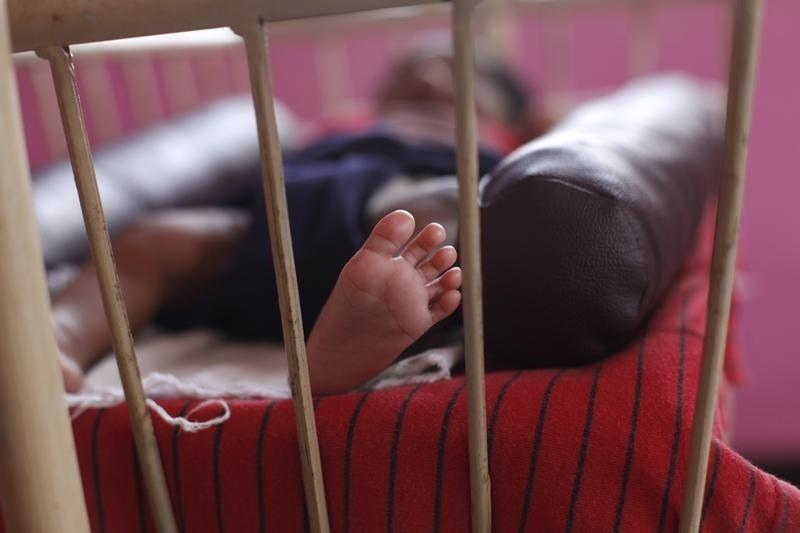 Thane police busted a major baby selling racket and arrested eight persons, including six women, in connection with the heinous crime.
Following a tip-off, a team of Thane police Crime Unit-1 was stationed near a hotel close to Mulund Check Naka on Sunday evening.
During their watch, the sleuths spotted a man and a woman carrying a nearly one-month old boy in their arms and moving in a suspicious manner, senior police inspector Nitin Thackre said.
When the police asked their names and about the child, the duo gave evasive replies. The cops then apprehended them and upon questioning, the two revealed that they had come to sell the child in Mumbai to a person for Rs 1.35 lakh.
On further enquiry, the apprehended woman said two persons had earlier come from Ahmednagar district to Mumbra township in Thane and wanted to sell the child.
She said those persons gave the child in Mumbra to two women, who in-turn handed over to baby to her for being sold in Mumbai, the police official said.
Based on the information provided by the woman, the police team nabbed five women and a man from near the Mumbra railway station in Thane on Sunday night, he said.
Subsequently, all the eight were placed under arrest, Thackre said.
They were booked under various IPC sections, including 361 (kidnapping from lawful guardianship), 365 (kidnapping with an intent to secretly and wrongfully confine a person), 368 (wrongfully concealing or keeping in confinement a kidnapped person) and 372 (selling minor for purposes of prostitution), and relevant provisions of the Juvenile Justice (Care and Protection of Children) Act.
The infant, meanwhile, was sent to a child care centre in Thane.