BMC to allow creation of jogging tracks by joining terraces of high-rise buildings in Mumbai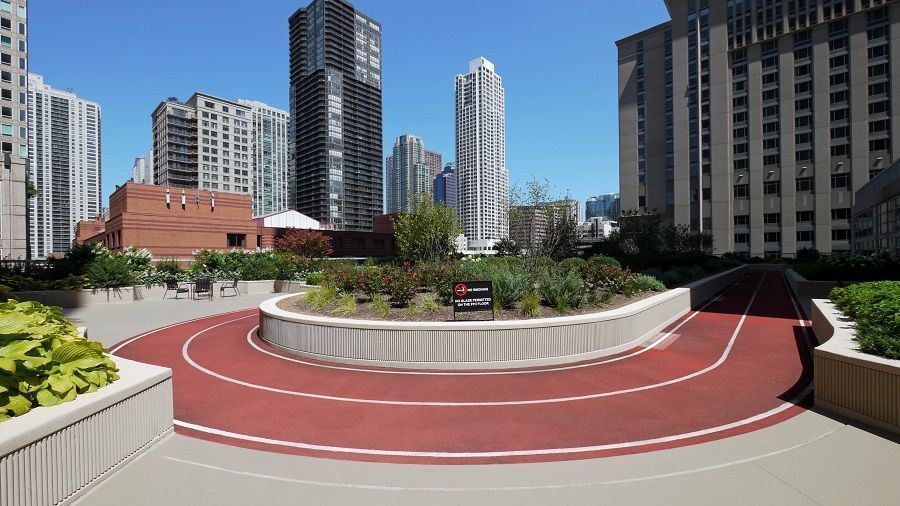 The BMC may compensate for the lack of open recreational spaces in the city by allowing developers to create jogging tracks by connecting the terraces of high-rise buildings in the city.
While connecting terraces for the creation of recreational options like swimming pools, jogging tracks etc is a common practise in developed countries, it is practically unheard of even in a city like Mumbai.
Recently, the BMC received a proposal from Mumbai-based Runwal Group, which sought permission for the creation of a 40,000 sq.ft recreational area with a jogging track by connecting the terraces of its three 30-storey towers at Lokhandwala in Andheri.
After receiving the proposal, BMC chief Ajoy Mehta has said that while the idea to connect the terraces has its merit, there is no provision in the development control rules to allow such construction.
Fortunately for developers and residents, the revision cell of the BMC is now making changes in the draft development control rules (2034) to allow the construction of such architectural features going forward.
The team had refrained from allowing such structures earlier over fear of blocking light, ventilation and possible misuse.
The civic body has now decided that terraces can be connected as long as the architect ensures there is adequate provision for light and ventilation, structural and fire safety.
"Architects will have to submit complete details about steps taken for safety measures, details about ensuring light and ventilation in writing while putting up such proposals," says the new policy.
The BMC also plans to ensure that such structures cannot be misused by residents.
"This area shall be kept vacant and maintained open to sky and not be allowed for any purpose. The chief fire officer will have to give a no-objection certificate before plans are approved," it adds.
The policy also states that the recreational area on the terrace will not be counted towards the FSI and that a 1.5 metre high parapet wall will need to be constructed to ensure safety.