BMC to install sensor-fitted, underground garbage bins in Mumbai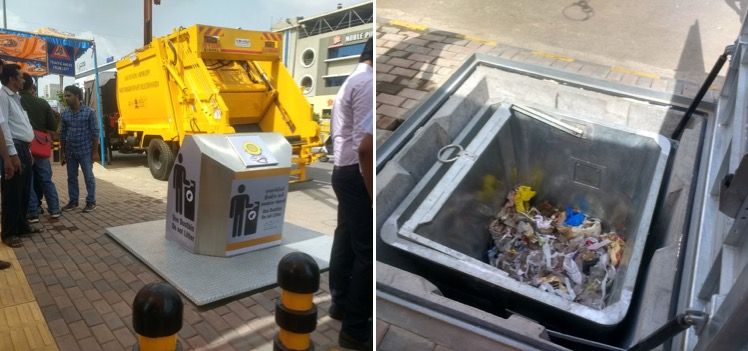 The Brihanmumbai Municipal Corporation (BMC) has decided to install 'smart' garbage bins in pits instead of on the ground in a bid to curb the stink emanating from them.
At present, several public places and open areas emit a foul smell due to the presence of filled up garbage bins. To solve the problem, the BMC plans to fit sensors that alert civic personnel once the bins are full and ready for clearing.
At least four bins will be installed in different parts of South Mumbai as a part of a pilot project. The Solid Waste Management department of the BMC has already floated a tender inviting prospective firms to install the bins.
A BMC official said that the first round of the project, expected to be completed by the end of the year, would be extended to other parts of the metropolis depending on its success.
"Garbage dumps kept in the open stink up the entire area. They are also an eyesore. Moreover, such underground bins will curb health issues that arise from the garbage that gets piled up in bins kept in the open," the official said.
Pits will be dug and these bins will be lowered into them, the official explained.
"People can dump garbage into them and when they fill up, a sensor fitted in the bin will alert BMC personnel responsible for clearing them. The garbage will then be removed and sent to a landfill," the official added.
He added that one of the issues the civic body might face while installing these bins in pits is underground utilities.
The BMC had laid emphasis on installing smart sensor-fitted bins in its budget for 2018-19.