Complete list of closed & one-way roads for today's Ganesh visarjan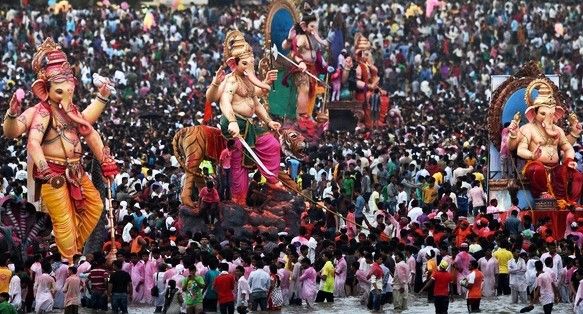 Thousands of Mumbaikars will bid farewell to the elephant god Ganesha on the eleventh day of Ganeshotsav today.
Since a majority of big mandals opt for eleventh day immersions, thousands of police personnel will be deployed to manage the flow of traffic. Additional units will be deployed to manage the crowd at immersion spots.
To regulate traffic, dozens of roads across the maximum city will either be converted to one way or be closed for traffic. Those who have to venture out today for reasons other than visarjan, can check the below images to know which roads across the city will be converted to single lanes and which ones will be shut for traffic.
Official list circulated by Mumbai Traffic Police: