Day 1: Long queues greet motorists at toll booths refuse to accept Rs 2000 notes, offer cashless options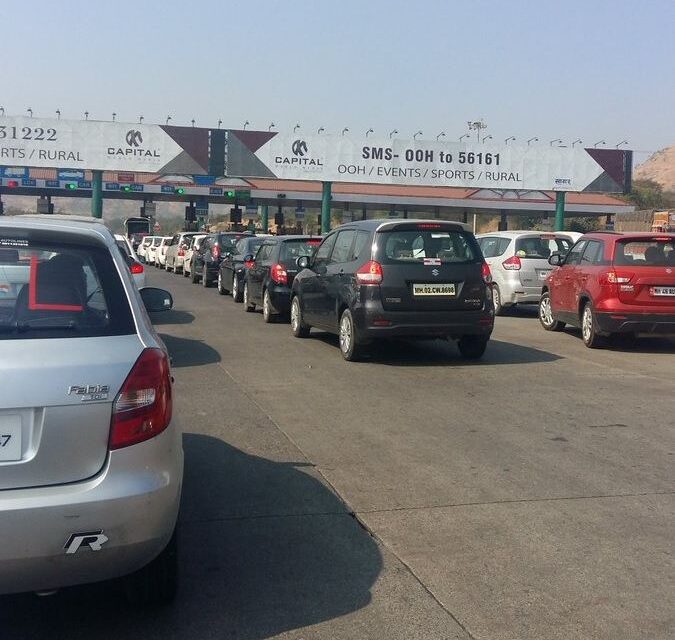 Long queues greeted motorists at toll plazas across the city and state on Saturday morning, as operators started collecting toll fees after an exemption period of 24 days.
Following the demonetization of old Rs 500 and Rs 1000 notes, the centre had decided to exempt motorists from paying tolls on national highways across the country. The extension, first introduced for a period of three days, was later extended twice.
The exemption was finally lifted on the midnight of December 2, following which toll booths across the country resumed the toll collection process.
Within a matter of hours, long queues started forming at toll booths across Mumbai in the absence of smaller denomination notes, the operator's inability to accept old notes and inadequate arrangements for cashless transactions.
According to sources, an average delay of 20-30 minutes was observed across Mumbai's entry points, whereas Bandra-Worli sealink saw an average delay of 30-45 minutes on Saturday morning.
A similar delay was seen near the Talegaon toll plaza on the Mumbai-Pune expressway, as thousands of Mumbai citizens thronged to Lonavala or Pune for the weekend.
Other tolled roads like the Mumbai-Ahmedabad highway, Mumbai-Agra highway, Mumbai-Nagpur highway etc also saw serpentine queues.
Despite the fact that banks and ATMs were primarily dispensing Rs 2000 notes, most toll plazas refused to accept them due to their inability part with change in the form of smaller denomination notes. There were no takers for coupons too.
This led to arguments between toll collection staff and vehicle owners, leading to further delays, longer queues and frayed tempers. The worst situation was seen at Vashi and Dahisar toll plazas.
Many local commuters complained that they were delayed by several hours in reaching their places of work. Some passengers griped they missed their flights or long-distance trains while students said they were delayed for classes as well as internal exams.
"I had an important meeting lined up at 11 am, but am waiting at the toll plaza for over two hours. Now, the meeting will have to be rescheduled," MNC executive M. Risha from Kandivali, who was driving to work in Thane told IANS.
Another motorist complained about the lack of cashless options.
"Even after three weeks, toll operators are not accepting payments via mobile wallets or credit cards. If we get Rs 2000 notes from the bank, we will have to spend it somewhere. Or did they really think everyone will just come and give them exact change?" said Ankush Saxena, who had to borrow cash from a person in the queue to pay toll at Vashi toll plaza.