Four peddlers arrested with 5 kg cannabis, were lurking near Ghatkopar college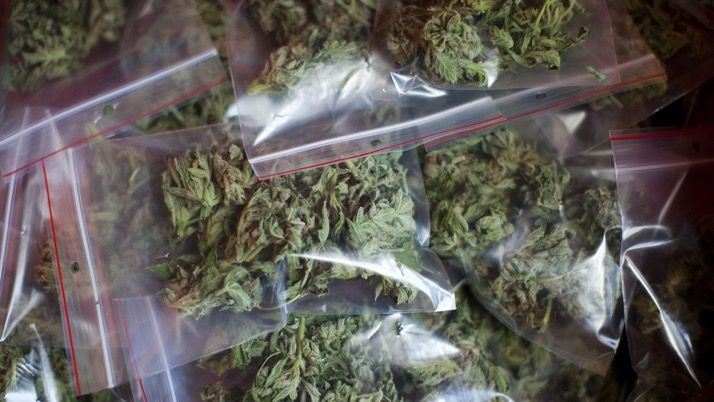 The anti-narcotics cell (ANC) of the Mumbai Police's Crime Branch on Friday arrested four people from Ghatkopar and seized five kilograms of cannabis from their possession.
The seizure comes amid ANC's ongoing crackdown on the sale of drugs. As part of the operation, ANC personnel from various units have been patrolling sensitive areas like college campuses.
"During one such patrolling on Friday, personnel from our Ghatkopar unit spotted four men near a college in Ghatkopar (West) who were behaving in a suspicious manner and picked them up," Deputy Commissioner of Police Shivdeep Lande, Mumbai ANC was quoted as saying.
"They were all carrying bags, which were searched. Cannabis in different quantities, collectively weighing five kilograms, was found in the bags," he added.
The accused were identified as Kayum Shaikh (57), Anis Shaikh (43), Ali Jafar Shaikh (28) and Shahid Shaikh (27), all residents of Mumbai. They were booked and arrested under the under the Narcotic Drugs and Psychotropic Substances Act.
The ANC sprung into action after locals complained of peddlers selling drugs to college students. Since cannabis can be smoked like regular cigarettes, it is often the first drug students experiment with.
The possession of cannabis under the quantity of 20 kg is categorized as 'possession of personal use' and it attracts a lower penalty under NDPS Act as compared to larger quantities, which qualify as 'possession of commercial use'.
As a result, peddlers have started dividing large consignments and only carry lower quantities for sale. The accused are currently being interrogated to trace the source of the drugs.
The arrest comes a day after the Bandra ANC unit arrested one of the biggest distributors of mephedrone, also known as meow-meow, in the city and seized one kilogram of the drug, worth Rs 20.10 lakh.
The accused, Sabir Hanif Khan, supplied drugs to at least 20 peddlers in the western suburbs.
Officials said peddlers working under Khan often used kids for transporting drugs and the mephedrone supplied by him eventually reached many college students and struggling actors.