Groom arrested from his wedding procession for stealing mobile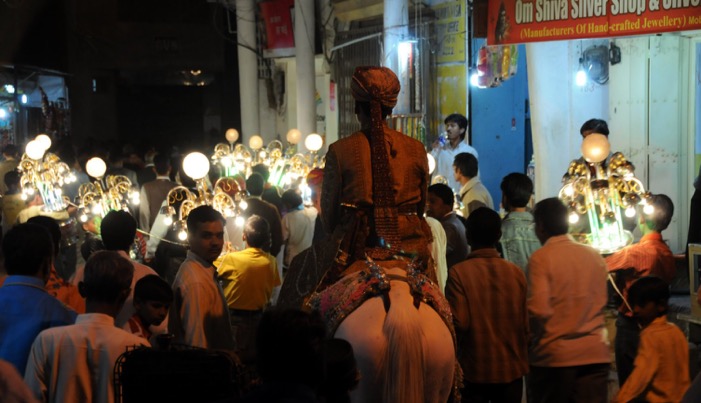 In a scene reminiscent of a 90's Bollywood movie, Mumbai Police arrested the groom and his friend in the midst of wedding celebrations for stealing a mobile phone.
The accused, Ajay Sunil Dhote, was arrested on Tuesday along with his colleague Altaf Mirza, who was also a part of the wedding party. Both are 22 years old.
According to reports, the duo was apprehended in connection with a mobile theft complaint filed by a woman at Tilak Nagar police station a day prior.
In her complaint, the woman alleged that she was walking with her daughter near Amar Mahal junction in Chembur on Monday morning when two men on a bike came and snatched her phone. The phone was worth around Rs 10,000.
Upon checking the CCTV footage of the nearby area, police found that the accused had covered the bike's number plate with tape. However, cops were able to identify and trace them by making inquiries in nearby areas.
After learning that one of the accused resided at Shivaji Nagar, cops went to nab him. But, to their surprise, they found Dhote – who had gotten married a few hours back in Bandra Court – in the midst of a wedding party.
Police wasted little time in apprehending him and his accomplice Altaf Mirza from the procession. Both were subsequently taken to Tilak Nagar police station and placed under arrest.
The duo has been booked under sections 392 (punishment for robbery) and 34 (acts done by several persons in common intention) of the Indian Penal Code (IPC). They have also been booked on a similar charge in the past, cops said.