IAF aircraft overshoots runway at Mumbai airport: Main runway closed, flights delayed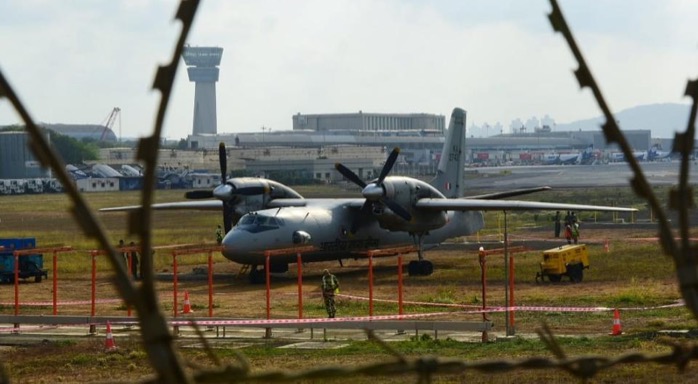 The main runway at the busy Mumbai Airport was shut on Tuesday night after an Indian Air Force (IAF) aircraft overshot the runway while departing.
Due to the incident, aircraft movement was diverted to the secondary runway, the official of the Mumbai International Airport Limited (MIAL) said on Wednesday.
The AN-32, a military transport aircraft, was on its way to Yelahanka Air Force near Bengaluru in Karnataka when it overran the runway late night yesterday.
"We confirm that an Air Force aircraft departing from the Mumbai airport had runway excursion at 11.39 pm on Tuesday," the official said.
IAF spokesperson group captain Anupam Banerjee confirmed that the pilots decided to abandon the take off due to a technical glitch, adding that the aircraft was safe and would be recovered soon.
Fortunately, no one was injured in the incident.
Mumbai's Chhatrapati Shivaji Maharaj International Airport, the country's second busiest airport after New Delhi's Indira Gandhi International Airport, has two crossing runways – 0927 (the main runway) and 1432 (the secondary runway).
Together, the runways handle close to 1,000 arrivals and departures per day. Of them, a majority of flight movements are carried out from the main runway.
The closure of the main runway, which was still in effect as of Wednesday morning, affected several domestic flights due to which passengers had to face delays and long queues at the airport.