The iconic Mani's Lunch Home in Matunga shuts shop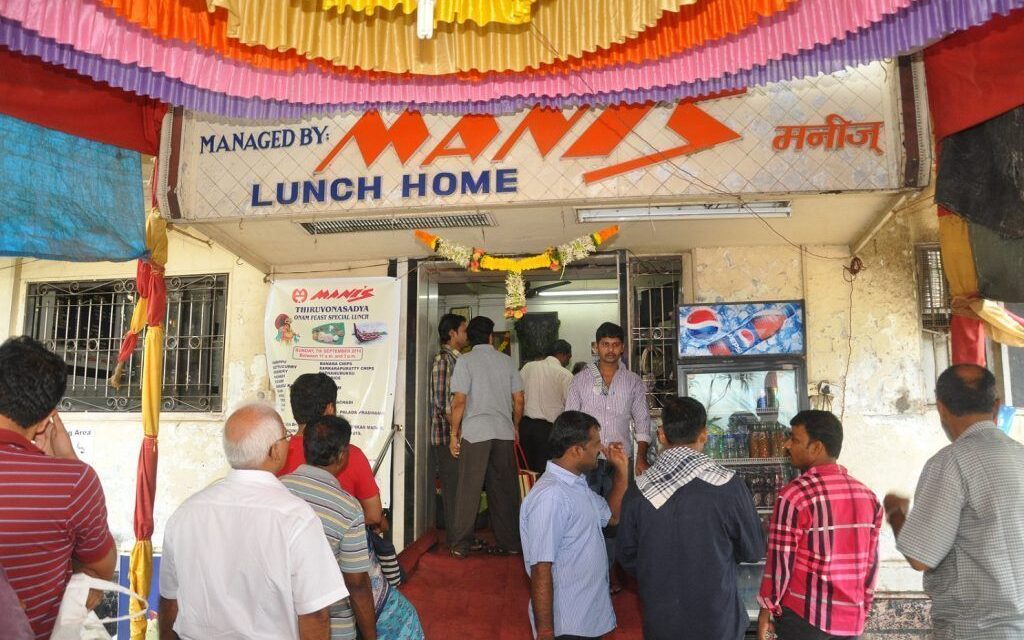 Tucked away next to Sankar Mattam in Matunga, the modest yet extremely popular South Indian restaurant Mani's Lunch Home served it's last meal on Friday.
Started in May 2002, the iconic eatery was located at Model Co-Op. Hostel society at Telang Road, next to Sankar Mattam in Matunga, Mumbai. The restaurant would serve a gamut of authentic South Indian fine cuisine, breakfast, lunch, snacks and dinner from 6:30 am to 10:30 pm at a reasonable cost.
On Friday, the notice outside the eatery read,
'With heavy heart and tremendous sorrow, we bring to the notice of all our patrons that owing to the proposed plan of redevelopment, we are closing this branch.'
K.S Narayanaswami, owner of the lunch home, came to work with a heavy heart on Friday after failing to get a 2 month extension he had hoped for. "We were hopeful of getting an extension till September, but the building's owner refused to grant us that. We were given just two weeks notice," said an emotional Narayanaswami.
Their first restaurant was started by Narayanaswami's father, V.S Mani, back in 1937 in Sion after having worked with many dignitaries at their house kitchens. Mani has started the Oman feast called 'Thiruvona Sadya' around the 1960's and the practise continued at the Matunga outlet till date.
The restaurant's policy of serving food of the highest quality at affordable rates won them the loyalty of thousands of patrons from the city. Many of whom, would come to the restaurant a few times every week like clockwork to enjoy their famous thali, sevai, sheera, pongal, avial, mysore bonda, semiya pulav and palak sambar.
Many residents from the area, including senior citizens, depend on them for their daily meals.
Aditya Sharma, a resident of Matunga and a regular patron of Mani's lunch home said, "It is a sad day indeed. Mani's was one of my favorite places to eat in the city. I would come here every Sunday and wait in line to eat their famous thali. But the restaurant's quality of food was so good that not once did I regret waiting in line. I'll definitely miss eating here."
The support from customers and well-wishers has been so incredible that Narayanaswami has already started looking for an alternate place in Matunga. Many have have even come forth and assured of helping him find a suitable place where the restaurant can reopen. Narayanaswami said that one customer even promised to buy a place in the area from where they could operate.