Jail Bharo Andolan: 34 Maratha protesters detained in Mumbai on Wednesday, 335 across state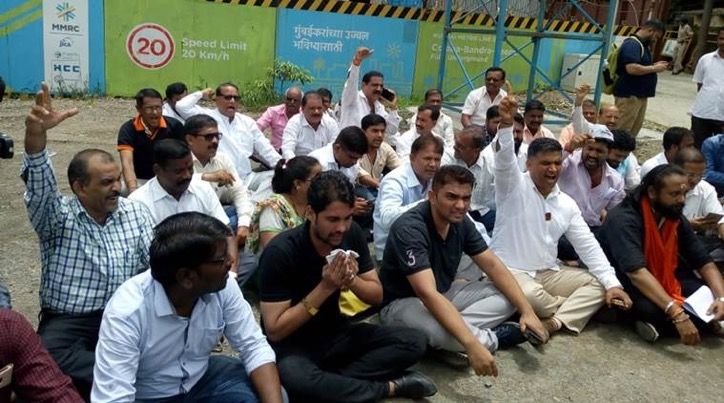 Over 300 people were arrested in Maharahstra on Wednesday as Maratha groups launched 'Jail Bharo Andolan' to demand the immediate introduction of reservations in jobs and education for the community.
According to police, at least 335 persons were detained during the day across the state, including Mumbai. However, all protesters were released yesterday itself. Further, no violence was reported from any part of the state.
Pro-quota groups led by Maratha Kranti Morcha organised Jail Bharo at Azad Maidan in south Mumbai, where police detained 34 persons. They too were released later.
The silent protest did not disrupt the movement of rail or road traffic in the city. The city police had also made adequate security arrangements to maintain law and order during the agitation.
"We have lost confidence in Chief Minister Devendra Fadnavis. His assurances of offering reservation are hollow," Kedar Shinde, a protester at Azad Maidan was quoted as saying.
Protests and demonstrations were held in several places including Pune-Solapur National Highway, outside the residence of Labour Minister Sambhaji Patil-Nilangekar in Latur, Hingoli district in the Marathwada region among others.
Police detained 65 protesters from Pune, 150 from Malegaon, 50 from Solapur, 25 from Beed and at least 11 from Pandharpur.
In all cases, the protesters were briefly detained under the Maharashtra Police Act and were let off after being reprimanded.
The politically influential Maratha community constitutes 30 percent of the state's 12 crore population. The quota agitation had turned violent in the last 10 days.
So far, six people have committed suicide in the state during the ongoing agitation.