Lifeguards save 3 Malvani locals from drowning at Aksa beach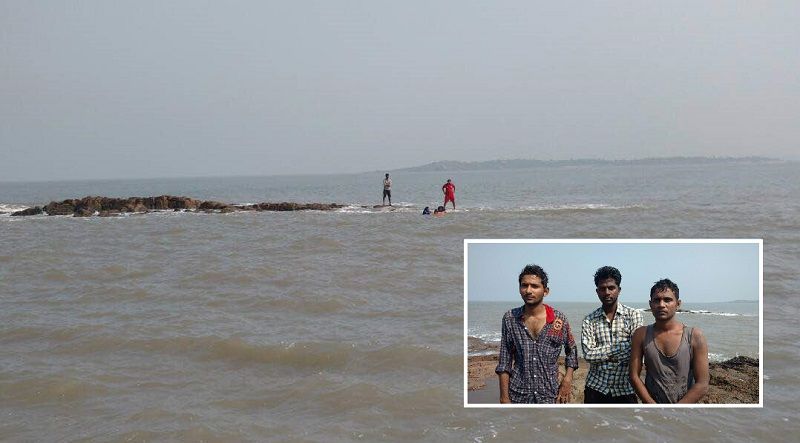 Three men, who were allegedly drinking near the rocky portion of Aksa beach in suburban Malad, were saved from drowning in the Arabian sea by two lifeguards on Wednesday morning.
The three men, all from Malvani, had gone to Dana Pani near Aksa during the low tide at around 8 am.
"Sheikh Altaf (30), Sarfaraz Sheikh (24) and Suraj Prasad (25) had gone for a walk on the rock near Dana Pani area," said a senior official from the fire brigade.
The men failed to notice the rising water levels and started shouting for help as the rock continued to get submerged in water due to high tide.
"During the low tide period, the trio went on the rock, almost 200 meters inside the seashore and sat there at around 8.30 am. But they failed to notice the high tide waves which soon surrounded the rock. As they did not know to swim, they were shouting for help," said Nathuram Survanshi, one of the lifeguard who saved the trio.
The men were rescued around 10 am, after the lifeguards saw them calling for help.
"We were patrolling the area and found that they were in need of help. We took our life-saving jackets along with rings and saved them by pulling in the boat one by one," Survanshi added.
Swatej Kolamkar, the other lifeguard at the beach, along with Suryavanshi alerted fire brigade officials after rescuing the men.
Fire Brigade Chief P S Rahangdale praised the work done by the lifeguards and urged people to follow the warning signs of swimming prohibition that have been put up near beaches.