Malad resident loses life due to doctors' strike at KEM hospital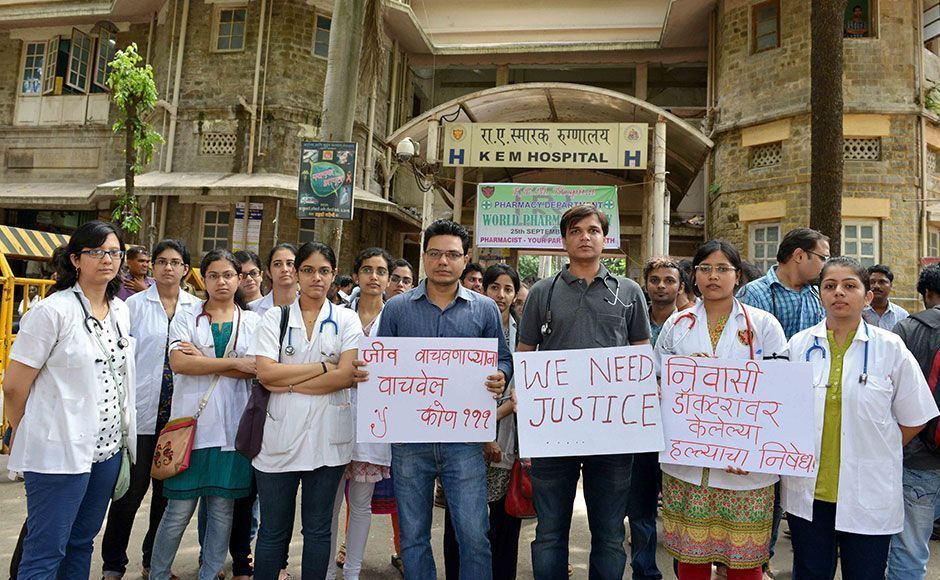 Jayashankar Dhivar, was brought to Parel's KEM hospital because he was suffering from breathlessness and fever. Given doctors of the hospital were on strike, they refused to attend to him and thus due to lack of proper treatment the 67-year-old Malad resident died at the hospital on Friday.
When Dhivar was brought in the hospital his family pleaded doctors to attend to him. However, they refused to do so. The family waited for senior doctors to examine him but they only attended to the patients in the casualty ward.
Later, a nurse looked at the reports and told that Dhivar's RBC and platelets needed to be increased for which blood would be required. The hospital's blood bank though was operated by the resident doctors who were on strike. Hence, due to neglect by hospital authorities, the patient lost his life.
Sadly, there was no doctor to even perform a post-mortem of the deceased.
This is one of the 13 cases that have happened around the city ever since the state-wide strike by the Maharashtra Association of Resident Doctors (MARD). As many as 4500 MARD members went on strike on Thursday in support of the indefinite strike at JJ Hospital, where resident doctors are demanding transfer of two senior doctors.