Mani's Lunch Home bids farewell to Matunga for good, set to reopen in Chembur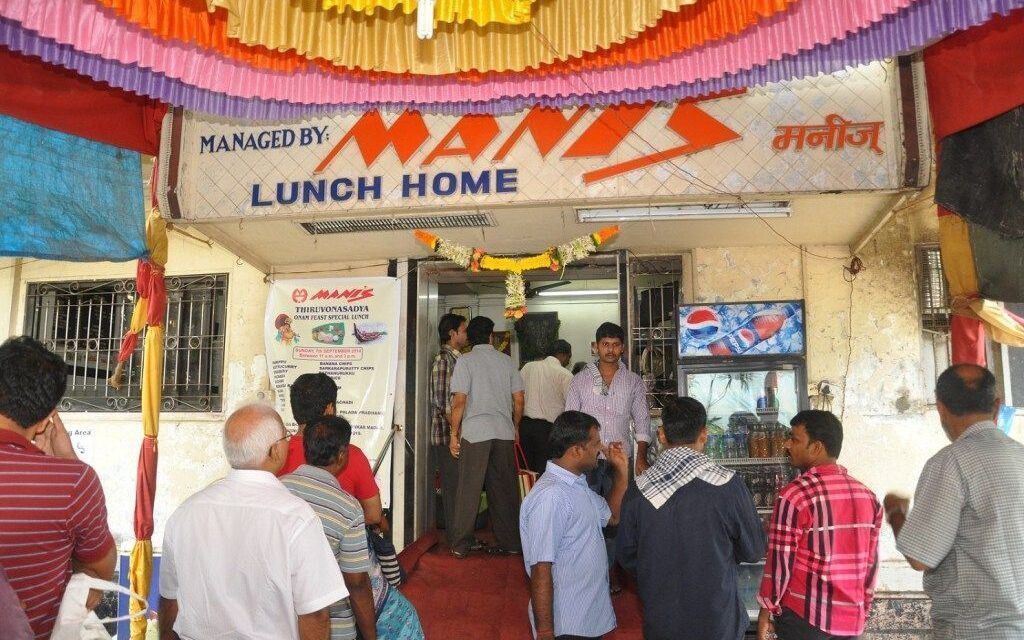 Matunga's iconic eatery, Mani's Lunch Home, which shut last month, is set to reopen a new outlet in Chembur. The new outlet is expected to start serving patrons from October.
Started in May 2002, the iconic eatery was located at Model Co-Op. Hostel society at Telang Road, next to Sankar Mattam in Matunga, Mumbai. It was renowned for serving a gamut of authentic South Indian fine cuisine, breakfast, lunch, snacks and dinner from 6:30 am to 10:30 pm at a reasonable cost.
On July 2, however, the eatery was forced to shut its outlet after the building in which it was housed went in for redevelopment.
The proprietor, KS Narayanaswamy, has now confirmed that Mani's Lunch Home is set to reopen its new outlet at Komal Building on Road No 2, Chembur East.
After shutting the Matunga outlet, Narayanaswamy was adamant about finding an alternate location in the same area. But, he was unable to find a suitable location. Meanwhile, their outlet near Ruia college remains functional.
"Matunga is known for its South Indian temples and food joints and, therefore, I was keen to look for an alternative there. Unfortunately, nobody wants to rent their premises to a restaurant, especially in residential pockets. Despite having a good relationship with Matunga residents, I could not get a place. So, I went after my second option, which was Chembur," he told a leading daily.
The new location, however, comes with its own perks and pains. While it boasts of a 1,200 sq.ft area, the rent has also gone up. Compared to the Rs 60,000 rent at Matunga, Narayanaswamy claims he will have to shell out Rs 1.5 lakh now. The added cost might result in a slight increase in rates.
During the last 2 months, the proprietor has retained his staff by paying them salaries. So, the work on the new eatery will begin as soon as he gets possession during the first week of September. The new outlet is expected to open its doors in October.
The first Mani's restaurant was started by Narayanaswami's father, V.S Mani, back in 1937 in Sion after having worked with many dignitaries at their house kitchens. Mani has started the Oman feast called 'Thiruvona Sadya' around the 1960's and the practise continued at the Matunga outlet till date.
Unfortunately, the restaurant will miss the occasion this year as the new place won't be ready on time.