Mumbai now has 4 Ola/Uber cabs for every kaali-peeli taxi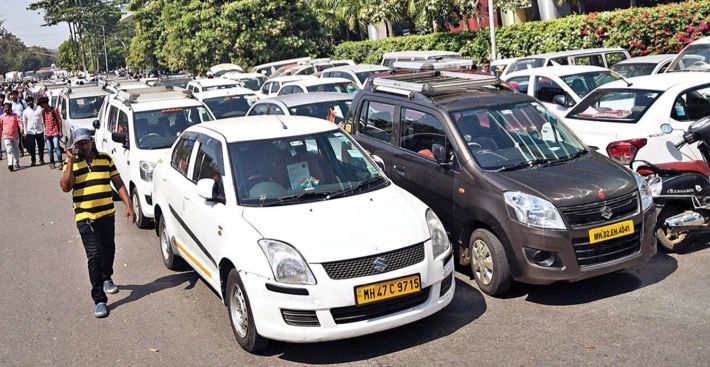 The steep rise in the number of Ola/Uber cabs in the city coupled with the decline in kaali-peeli taxis shows Mumbaikars have wholly adopted the concept of ride-hailing cabs while ditching conventional ones.
According to data, compiled by the Times of India, the fleet of aggregator cabs increased from around 10,000 in 2014 to over 37,000 in 2016.
The meteoric rise continued over the next two years, with the number of cabs crossing 73,500 by end of 2018 and surpassing 75,000 as of March-end.
In comparison, the city was home of nearly 30,000 black and yellow taxis in 2016. However, by the end of 2018, that number shrunk by 40 percent to 18,000 – meaning that there are now four app-based cabs on Mumbai's roads for every kaali-peeli.
The growing popularity of cab aggregators, experts say, can be attributed to various factors like ease of booking, lack of refusals, ready availability round the clock, better comfort among others.
The difference in daily rides is one of the clearest and most significant indicators of where the two competitors stand currently. As of today, Ola & Uber combined boast of nearly 3.5 lakh daily rides, compared to just 36,000 for the kaali-peeli cabs.
In the past, kaali-peeli drivers and their unions have tried hard to get app-based aggregators off city roads. However, their growing numbers and popularity among commuters have ensured their survival.
Further, several kaali-peeli cab drivers have also partnered with the ride-hailing firms for better prospects.
These drivers include those who have either ditched their older cabs altogether and those who accept both RTO-approved fares and login to Ola or Uber's platform from time to time.
The ability to opt for shared rides has also made life easy for thousands of office-goers, who now have the ability to travel long distances at reasonable fares.