Mumbai to get 3rd airport by 2040, Navi Mumbai airport to be operational by mid-2020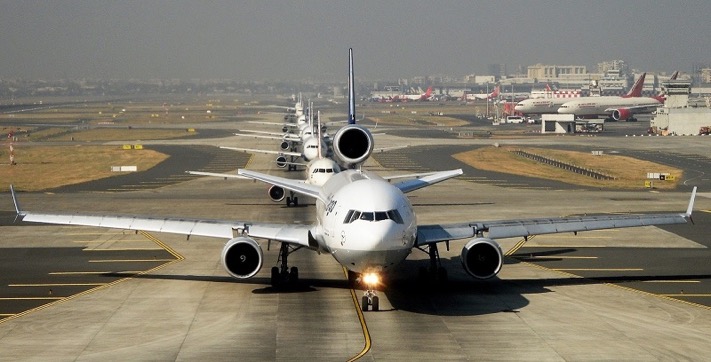 The upcoming Navi Mumbai airport is scheduled to be operational by mid-next year, while Mumbai is expected to have three airports by the year 2040.
Navi Mumbai Airport
Earlier this week, Maharashtra chief minister Devendra Fadnavis said that the upcoming Navi Mumbai airport is likely to be operational by the mid next year.
Speaking at the Global Aviation Summit, Fadnavis also said that as many as nine more airports are in the pipeline in the state besides the Navi Mumbai airport.
"The Navi Mumbai airport will be operational by mid 2020," Fadnavis said, adding that it is capable of adding 1 percent to our GDP.
While Pune airport is being developed to cater to one of the major IT hubs in the country, Nagpur airport is being developed for its strategic location in national and international flight routes, he further said.
All metros in India are around an hours distance from Nagpur by flight and this connectivity has called for more attention to its infrastructure development, the CM added.
A passenger and cargo hub will also be created in Nagpur, Fadnavis said adding the state is looking to increase cargo capacity to 40 percent by 2025 from 28 percent at present.
Vision 2040 & Mumbai
At the summit, the Ministry of Civil Aviation also released the 'Vision 2040 for the Civil Aviation Industry in India' document, which highlights the potential of the sector in the country and the steps required to achieve the desired growth.
According to the vision document, India's air passenger traffic is expected to grow six-fold to 1.1 billion and the number of operational airports increase to around 200 in 2040.
"The passenger traffic is expected to grow six-fold to around 1.1 billion. India has one of the largest aircraft order books currently with pending deliveries of over 1,000 aircraft," the document from the Ministry of Civil Aviation (MoCA) said.
The fleet of commercial planes is likely to rise to 2,359 in March 2040 from 622 in March 2018, with most large Indian airports expected to get saturated over the next 10-15 years.
"India may have around 190-200 operational airports in 2040. Its top 31 cities may have two airports, and the cities of Delhi and Mumbai three each.
"The incremental land requirement is expected to be around 1,50,000 acre and the capital investment (not including cost of acquiring land) is expected to be around USD 40-50 billion," the document said.
India is currently the seventh largest aviation market in the world and is expected to reach the third position by 2022.