Nothing will come out of it: Uddhav Thackeray on ED notice to cousin Raj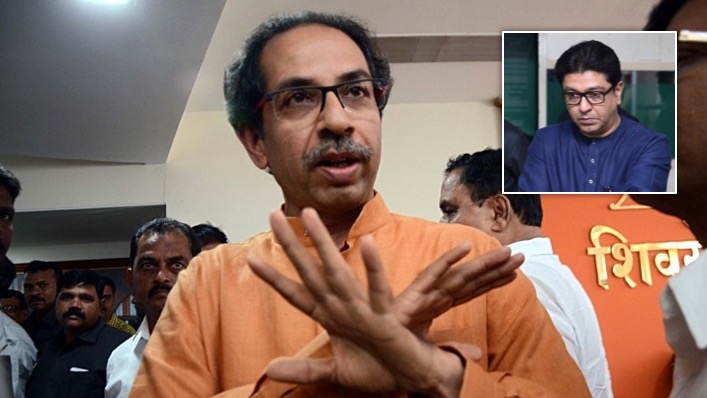 In an unexpected development, Shiv Sena president Uddhav Thackeray came out in support of estranged cousin and political rival Raj Thackeray, who was recently summoned by Enforcement Directorate (ED) in connection with IL&FS loan default case.
Speaking to media persons at his residence, Uddhav Thackeray expressed indirect backing by commenting that nothing would emerge from Raj's interrogation by the ED.
"I don't think there will be any outcome from his (Raj's) investigation by the ED tomorrow," Uddhav said during a function held at Matoshree to induct Congress MLA Nirmala Gavit and NCP leader Rashmi Bagal in the Shiv Sena.
Reacting to the statement, MNS spokesperson Sandip Deshpande reiterated the party's earlier stand that the move was politically motivated and there was no case against the leader.
The ED also sent notices to Raj Thackeray's former partner Unmesh Joshi, son of ruling ally Shiv Sena leader and ex-Lok Sabha Speaker Manohar Joshi. Both were summoned in connection with money laundering case pertaining to the beleaguered IL&FS.
Joshi was grilled by the ED for over eight hours on Monday, followed by a second round on Tuesday. Thackeray, has been asked to report to the ED office on Thursday.
Given that Raj Thackeray had vigorously campaigned against BJP and Prime Minister Narendra Modi in the recently concluded Lok Sabha elections, the ED's summons came under further scrutiny and sent shockwaves in political circles.
The development also attracted strong criticism from opposition leaders, many of whom accused the BJP-led government of playing vendetta politics and using central agencies to pressurise opponents – a claim both BJP and Uddhav's party have refuted.
Meanwhile, Mumbai Police has decided to deploy additional forces around ED office in Ballard Estate tomorrow to prevent any law & order situation in anticipation of a large number of MNS supporters who are expected to accompany Raj Thackeray.
Related: MNS activist allegedly commits suicide over ED notice to Raj Thackeray