Over 3,000 buildings in Mumbai served notices for flouting fire safety norms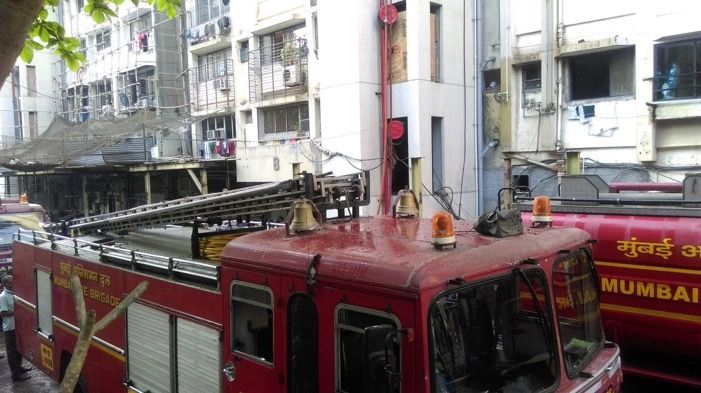 The Mumbai Fire Brigade department has issued notices to 3026 buildings, out of the 6142 that were audited in the city between 2015 and October 2018.
Between August and October this year alone, the Mumbai fire department said 84 notices have been issued to buildings for flouting fire safety norms.
According to the fire department, if buildings fail to comply with the notice in the stipulated period, they will be declared as "unsafe buildings". Electric and water supply will be disconnected and legal action would be initiated, it added.
Furthermore, concerned persons would be liable for a punishment of up to three years of rigorous imprisonment or fine of Rs 50,000, the fire department said.
The notices have been issued to buildings which are in deviation from or are in contraventions of the requirements with regards to fire preventions and safety measures.
These buildings are found to be non-complaint of the standards and rules laid down by Maharashtra Fire Prevention and Life Safety Measures Act 2006.
The notices come in the wake of a number of outbreaks of fire that have taken place in India's financial capital, one of the major ones being the blaze that broke out at two pubs in the Kamala Mills compound in December last year – which resulted in the death of 14 persons and left dozens injured.
In the most recent incident, a fire at an 18-storey building near Mahalaxmi Racecourse led to the death of an elderly woman and left three others injured on Sunday.
Incidentally, residents of A-1 building in Samrat Ashok Cooperative Housing Society (CHS) had also been served notice by Chief Fire Officer PS Rahangdale on October 22 for several fire safety violations.
The violations reportedly included a non-functional fire pump, sprinkler pump, fire alarm system among others. Tardeo police have now registered a complaint against society members for non-compliance.