PNB Scam: CBI seals Nirav Modi's Alibaug farmhouse, ED searches 17 locations in Mumbai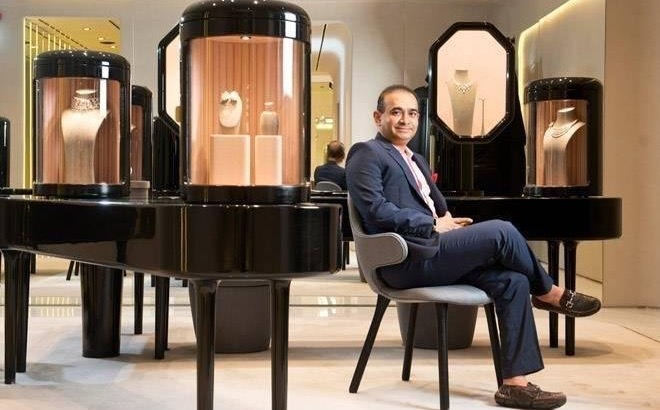 The Central Bureau of Investigation (CBI) on Wednesday sealed billionaire jeweller Nirav Modi's farmhouse in Alibaug, barely 100 km away from Mumbai, in Maharashtra.
The farmhouse is spread across an area of around 1.5 acres and houses a palatial bungalow named 'Roapanya' within its premises. The probe agency had searched the property earlier this week.
Meanwhile, Enforcement Directorate also carried out searches at 17 locations in Mumbai in connection with its ongoing probe into the Punjab National Bank fraud case.
An ED official further confimed that the agency had carried out searches at four firms which it suspected were shell companies. In total, diamond trader Nirav Modi and his uncle Gitanjali Group chief Mehul Choksi are allegedly linked to 120 shell companies.
The agency is also examining if the money taken from banks was diverted to these shell companies.
The duo, along with the directors of their companies are under investigation by the CBI and the ED for the alleged Rs 11,300 crore fraud on PNB. They had used its Letters of Undertaking and Foreign Letters of Credit to raise and rollover.
---
Related: Nirav Modi not absconding, out of India for business purpose: Lawyer
---
Both the businessmen, along with other family members, are said to have left the country in early January.
Earlier on Tuesday, the CBI also arrested a general manager rank officer of the Punjab National Bank (PNB) and five senior officials working for Nirav and Mehul's firms. They include:
* Rajesh Jindal, who was the head of PNB's Brady House branch in Mumbai during 2009-2011. It is alleged that the issuance of Letters of Undertaking (LoU) to Nirav Modi group firms without sanctioned limits started during his tenure. Jindal is presently posted as GM, Credit, PNB Head Office, New Delhi.
* Vipul Ambani, President (Finance) Firestar International, Kavita Mankikar, Executive Assistant and Authorised Signatory and Arjun Patil, Senior Executive, Firestar group – employed with Nirav Modi's firms. All three have been sent to police custody till March 5.
* Kapil Khandelwal, Chief Financial Officer, Nakshatra and Gitanjali groups and Niten Shahi, Manager, Gitanjali group – employed with Mehul Choksi's firms. Both have been sent to police custody till March 5.