13-yr-old allegedly commits suicide by jumping off Wadala highrise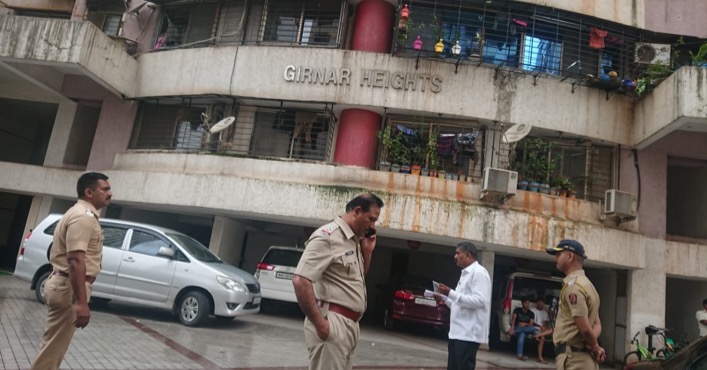 A 13-year-old boy, Riyan Chakravarty, allegedly committed suicide by jumping off the terrace of an 18-storey residential building in Mumbai's Wadala area on Thursday.
The deceased stayed on the 16th floor of Girnar Heights in Bhakti Park, Wadala East.
Since both his parents were working, the class VIII student would return from school around 2 pm and go to their neighbour's house for lunch before leaving for tuitions.
On Thursday, he followed the same routine and returned home around 3:30 pm. A few minutes later, he was seen heading towards the terrace of the building and climbing the water tank. He jumped off the tank around 3:45 pm.
The watchman found the teen's body near the main entrance and informed authorities about the incident. Officials from Wadala TT police soon arrived on the spot and rushed him nearby Sion Hospital, where doctors declared him dead before admission.
While no suicide note was found, Riyan's slippers were recovered from the top of the water tank.
"His slippers have been found on the water tank of the building, from where he supposedly jumped. It's a clear case of suicide. We have seized the mobile and are trying to ascertain the reason," said Dr. Saurabh Tripathi, DCP (Zone IV) was quoted as saying.
The CCTV footage from the building's camera also showed two persons going to the terrace around the same time. However, cops ruled out their involvement as they were carrying out lift maintenance work.
Riyan's father, employed with an MNC, and mother, a banker, were both at work when the incident took place.
Wadala TT police have registered an accidental death report in the case and started questioning the deceased's parents, friends, teachers, etc to ascertain the reason behind taking the extreme step. Riyan's social media accounts are also being examined.
The incident comes a day after a 56-year-old builder, Mukesh Savla, jumped off his 15th-floor residence at Matunga over alleged financial distress.