Thief robs Rolex watch worth Rs 20 lakh from Kandivali flat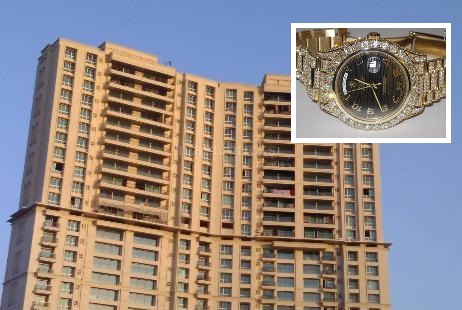 An unidentified thief managed to rob valuables worth approximately Rs 25 lakh from a flat in Kandivali and flee before the theft came to light.
Usha Venkatesan, who owns the flat at Hiranandani Heritage Society in Kandivali (West), came to know about the robbery on Monday morning. Following which, the 42-year-old filed a complaint with the local police station.
Based on the complainant's statement, police believe the robbery could have taken place anytime between Friday night and Monday morning. It is possible that the thief simply entered the flat when the door was open, grabbed everything in sight and fled before anyone could raise an alarm.
According to police, a Rolex watch worth Rs 20 lakh, a pair of diamond studded earrings worth Rs 4 lakh and a gold wristband worth Rs 1 lakh was stolen from the house.
Cops have registered a case under section 380 (theft) of the Indian Penal Code and are currently on the lookout for the unidentified thief.