TVF founder Arunabh Kumar booked for molestation by Mumbai police after victim comes forward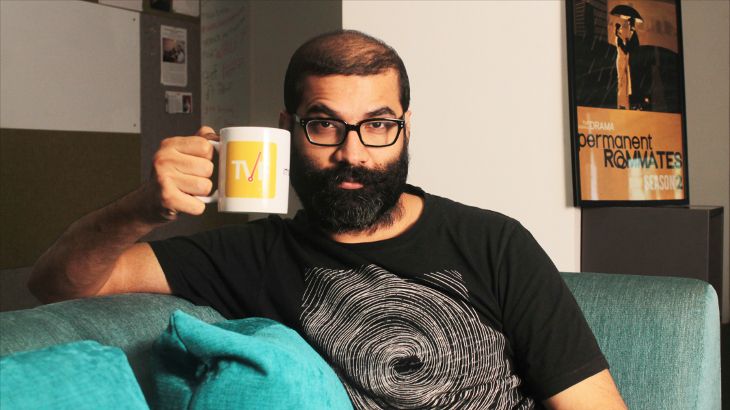 The MIDC police on Wednesday registered an FIR against The Viral Fever (TVF) founder and Chief Executive Officer Arunabh Kumar after a victim came forward and recorded her statement.
According to police sources, the complainant approached cops on her own on Wednesday, following which her statement was recorded.
In her complaint, the former TVF employee alleged harassment at the hands of the TVF boss. On the basis of her statement, an FIR was registered against the digital media start-up founder yesterday evening.
The police registered a case against Kumar under sections 354 A (causing sexual harassment) and 509 (insult the modesty of a woman by indecent words, gesture or acts) of Indian Penal Code, said DCP Ashwini Sanap, police spokesperson.
Kumar hadn't been arrested, he said, without disclosing on whose complaint the FIR was registered. The police will begin questioning him in connection with the case today.
Earlier this month, an anonymous blog post on Medium by a woman alleging sexual harassment to her by Kumar when she worked at TVF between 2014 and 2016 had gone viral on the social media.
Later, at least eight other women came forth and made similar allegations against the entrepreneur. Kumar, an IIT graduate, founded TVF in 2011.
On its part, TVF denied all the allegations and said it would "leave no stone unturned to find the author of the article and bring them to severe justice for making such false allegations."
While talking about one of the Facebook posts alleging harassment, Kumar told a leading daily, "The kind of insinuations the FB post makes are untrue. I am a heterosexual, single man and when I find a woman sexy, I tell her she's sexy. I compliment women. Is that wrong? Having said that, I am very particular about my behaviour – I will approach a woman, but never force myself."
Last week, prominent city lawyer Rizwan Siddiquee also submitted an application to MIDC police station seeking an FIR against Kumar. However, the cops were unable to take any action in the absence of a victim's statement.