Virar gang poses as government officials, robs in broad daylight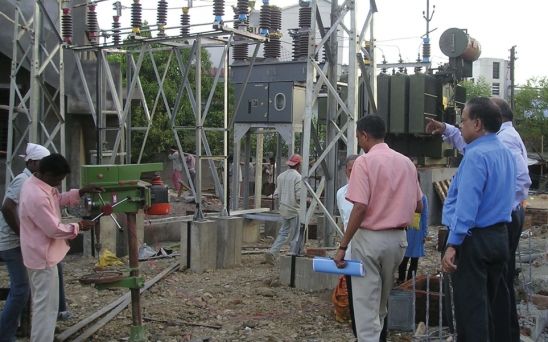 A group of five unidentified men posing as officials from the Maharashtra State Electricity Board (MSEB) stole a live transformer from a Virar village in broad daylight.
According to a resident from the area, the group came with a crane and set of power tools. They knew that the transformer was live and cut the area's power before dismantling the 100 KVA transformer.
The group arrived at Khandanwadi village, Virar around 2 pm on Tuesday afternoon wearing the khaki uniforms worn by the MSEB officials. When they cut the power to the area, residents enquired about what they were up to.
Following which, one of the five 'fake' officials came forth and introduced himself as an officer of the MSEB. He asked the residents not to worry as they were simply replacing the old transformer with a new one.
They also assured them that the replacement will be made the very same day.
In a matter of hours, the transformer was dismantled and hauled in a van. When the team didn't return with a replacement by evening, the residents called the MSEB to ask about the delay.
The theft came to light after the official on the phone told residents that no one was sent to their area for replacing the transformer. A team from MSEB rushed to the spot and after seeing that the transformer had been stolen, filed a complaint against the unidentified thieves at Arnala police station under Section 379 of the Indian Penal Code.
Alternate arrangements were made for the villagers by nightfall. "Since a new transformer costs around Rs 2 lakh, stolen transformers can fetch anywhere between Rs 10,000 to 40,000 in the scrap market. There have been other transformer thefts in the past, but MSEB officials were not impersonated," said an MSEB official.