Weather Department issues 'heavy rain' warning for Mumbai for 3 days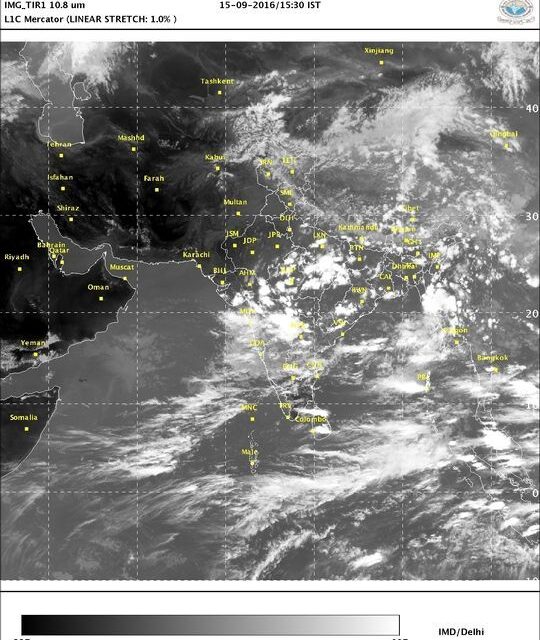 As thousands of devotees take to city roads for Ganesh immersion today, the IMD has issued a heavy rain warning for three days for Mumbai.
The India Meteorological Department on Thursday issued a 'heavy to very heavy rain' warning for Mumbai from September 15 – 17. During the three day period, the minimum temperature is expected to hover around 24 degrees Celsius, while the maximum temperature is expected to drop to 25 degrees Celsius.
During these three days, citizens are advised to exercise the necessary precautions while commuting to avoid any untoward incidents.
The city has not received heavy showers since the second half of August and similar conditions have prevailed in the first week of September as well. While parts of the Mumbai have received light to moderate showers, heavy showers have evaded the city for most part.
According to Skymet Weather, these rains can be attributed to the low pressure area which is currently over Telangana and adjoining areas. Moisture incursion has increased over the coastal city of Maharashtra resulting in scattered heavy rains. The weather system is expected to shift towards Mumbai, resulting in widespread showers.
While heavy showers will provide some relief from the hot and humid weather, it has turned out to be a spoilsport for many devotees who have gathered for immersion today.
According to traffic police, the number of idols that have come up for immersion till afternoon are lower than last year, as many might be waiting for rains to subside before leaving for immersion.
"The numbers will increase during the evening and night irrespective of rains," said a traffic constable on duty near Dadar Circle.