Complete details of who can accept old notes till Dec 15, other exemptions announced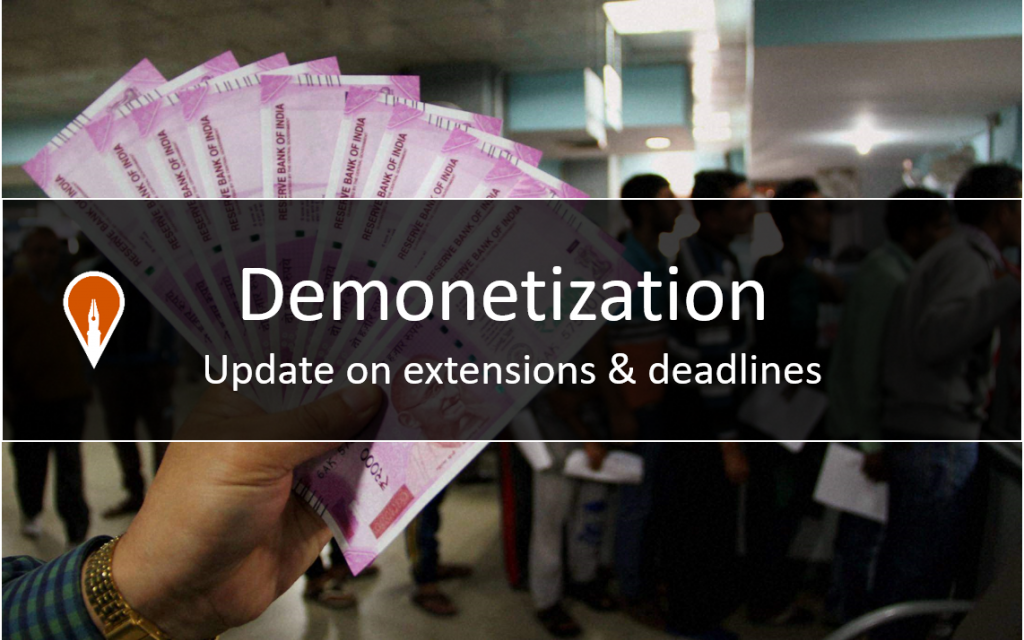 The government on Thursday allowed certain providers to continue accepting old notes till December 15, in a bid to provide some much needed relief from the ongoing cash-crunch post the demonetization of Rs 500 and Rs 1000 notes.
Following the demonetization, the government had permitted government hospitals, petrol pumps, medical shops, public transport, crematoriums etc to continue accepting old notes for 72 hours.
It later allowed two more extensions on November 11 and 14, taking the deadline for accepting old notes till November 24.
On Wednesday, the government told the Supreme Court that it may give yet another extension if it thinks it was necessary.
Following a Cabinet meet, the government decided to allow certain providers to continue accepting old currency.
Complete list of who can accept old notes, along with the new extensions or deadlines announced on November 24 can be found below:
# Rs 1000 note can no longer be used for transactions anywhere, it can only be deposited in a bank accounts.
# Government hospitals, petrol pumps, public transport and medical shops can accept old Rs 500 notes till December 15.
# Toll exemption has been extended on all national highways till December 2.
# Old notes can no longer be exchanged at banks or post offices, money will have to be deposited and withdrawn.
# No other utility bill apart from water and electricity can be paid with old Rs 500 notes, and that too by households only.
# School fees of up to Rs 2000, mobile top-up of up to Rs 500 and purchase from Cooperative Stores upto Rs 5000 can be made with old Rs 500 notes.
# Foreign nationals will be allowed to exchange Rs 5000 worth of foreign currency per week, a record of which will be maintained in their passport.
# Rs 500 notes will be accepted towards toll fee at National Highways till December 15 even after the exemption is withdrawn.
Other important details announced earlier this week:
# Vehicle parking charges at all airports have been waived off till midnight November 28.
# Railways has waived off service charges for 'e-tickets' and 'i-tickets' booked through IRCTC till December 31.
# Demonetized notes can no longer be deposited in small savings schemes. Banks can still accept old notes in post office savings accounts.
—
Prime Minister Narendra Modi announced the decision to demonetize Rs 500 and Rs 100 notes on November 8 to curb corruption and black money.
Owing to the limitations placed on withdrawals post demonetization, millions of Indians were forced to line up outside bank and ATMs. Most businesses, which rely on cash transactions, also took a hit.
In the wake of chaos, both Lok Sabha and Rajya Sabha have been getting adjourned consistently since the start of the ongoing Parliament session.