India is a country of Hindus first, others later: Uddhav Thackeray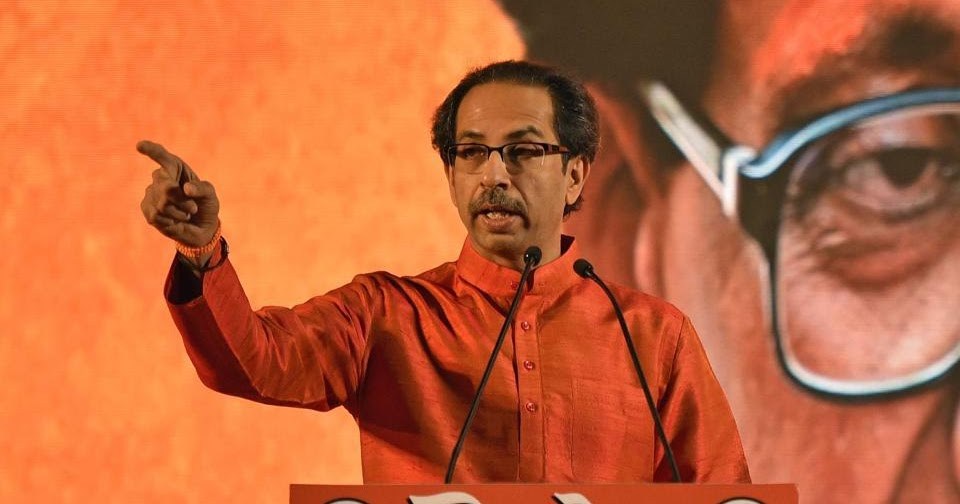 The Constitution may deem India 'secular', but that hasn't stopped Shiv Sena from laying claim to the country on behalf of one community, holding that it is a nation of Hindus first and others later.
Last week, Rashtriya Swayamsevak Sangh (RSS) chief Mohan Bhagwat had said that 'Hindustan' is a country of Hindus, but it does not mean that it does not belong to "others".
The Sena, however, countered the Hindu nationalist's statement with a rather divisive viewpoint of its own.
"The RSS chief says like Hindus, India belongs to others as well. The Shiv Sena chief says India belongs to Hindus first and others later, because there are more than 50 countries for Muslims," the Sena said in an editorial in party mouthpiece 'Saamana'.
"Christians have countries like America and (in) Europe. Buddhists have China, Japan, Sri Lanka and Myanmar. Hindus do not have any country except this.
"Today there is a pro-Hindutva majority government in power. Yet, it is not willing to build a Ram temple in Ayodhya and left its future in the hands of court," it said.
"Despite a pro-Hindutva government, the 'ghar wapsi' of Kashmiri Pandits hasn't taken place," said the Sena, which is a constituent of the NDA government at the Centre and an ally of the ruling BJP in Maharashtra.
It also weighed in on the ongoing debate over playing the national anthem in public places.
Some don't find it appropriate to stand up while the national anthem is being played or oppose signing of 'Vande Mataram', despite the fact that the country is being run by a President and Prime Minister who subscribe to the RSS philosophy, the saffron ally said.
"If these 'others' are insulting the national anthem by not standing up, the RSS chief should guide the pro-Hindutva government on what stand it should take against them," it said.
The Sena further said Bhagwat's statement that "no one leader or party can make the country great" also cannot be ignored.
The RSS chief had last week said that no one leader or party can make the country great but it needs a change and we will have to prepare the society for it.