Mumbai man to sue parents for giving birth to him without his 'consent'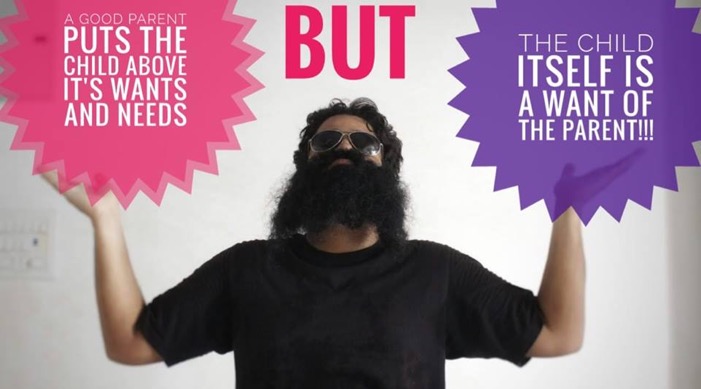 In a bizarre case, a 27-year-old 'anti-natalist' from Mumbai is planning to sue his parents for bringing him into the world without his consent.
According to media reports, the youth, Raphael Samuel, is planning to take legal action against his parents for birthing him without consent.
Samuel is a proponent of a new movement called 'anti-natalism' which advocates for non-reproduction on the grounds that humans are a destructive force on earth.
Upon a cursory glance, one might assume that the plan to initiate legal proceedings may have been hatched in a bid to exact revenge from his parents. However, and interestingly enough, Samuel enjoys a cordial relationship with them.
Having said that, he is not in favour of giving birth to an unwilling child for the sake of it.
"I love my parents, and we have a great relationship, but they had me for their joy and their pleasure. My life has been amazing, but I don't see why I should put another life through the rigamarole of school and finding a career, especially when they didn't ask to exist," he told The Print
Samuel runs a page on Facebook called 'NihilAnand' where he talks about anti-natalism.
"Isn't forcing a child into this world and forcing it to have a career, kidnapping, and slavery?" or "Your parents had you instead of a toy or a dog, you owe them nothing, you are their entertainment," read some of his posts.
In principle, Samuel argues that if a child has not agreed to be born and be subject to life's difficulties, no one has the right to birth it.
"Other Indian people must know that it is an option not to have children, and to ask your parents for an explanation as to why they gave birth to you," he says.
While it's safe to say a newborn child has no option but to live with the triumphs and tragedy presented by the world we live in, it still leaves us with the question of how an unborn child can 'give consent' to being born.