Triple talaq unconstitutional, violates women's rights: HC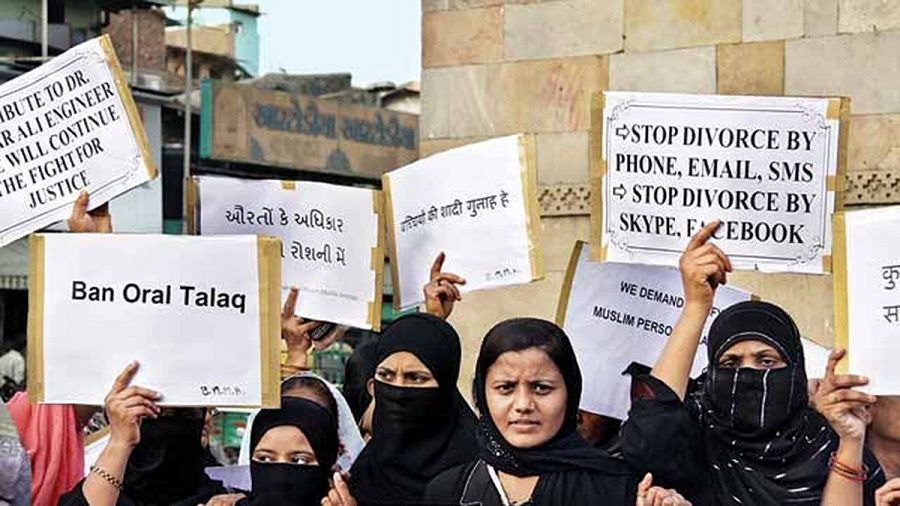 The Allahabad High Court on Thursday ruled that 'triple talaq' was unconstitutional and violated women's rights. A high court bench said the concept violated human rights and that personal law of any community cannot be placed above the Constitution.
"Triple talaq violates the rights of Muslim women," the bench said.
Triple talaq is an Islamic practice of divorcing a woman by uttering the word 'talaq' thrice.
The bench also said that no personal law board is above the Constitution, in an apparent reference to the All India Muslim Personal Law Board that favours triple talaq.
"Personal laws of any community cannot claim supremacy over the rights granted to the individuals by the constitution," the High Court said, adding that it would not like to say anything more since the case is up for hearing in the Supreme Court.
The Supreme Court is hearing multiple petitions challenging triple talaq, with women claiming that they were divorced via Facebook, Skype and WhatsApp.
"Even the Holy Quran terms the practice a wrongful act," the bench added.
In the past, the All India Muslim Personal Law Board has strongly opposed court intervention in the matter, citing 'constitutional guarantees' to Muslims, which is the biggest minority in the country.
The board also argued that Sharia laws cannot be modified by any court.
Meanwhile, Women's rights activists have demanded a reform of the Muslim Personal Law and called for criminalization of polygamy, unilateral divorce and child marriage.
Incidentally, triple talaq has been banned in more than 20 Muslim countries, including neighboring Pakistan and Bangladesh.