UK firm in talks to buy Vijay Mallya's Formula One team Force India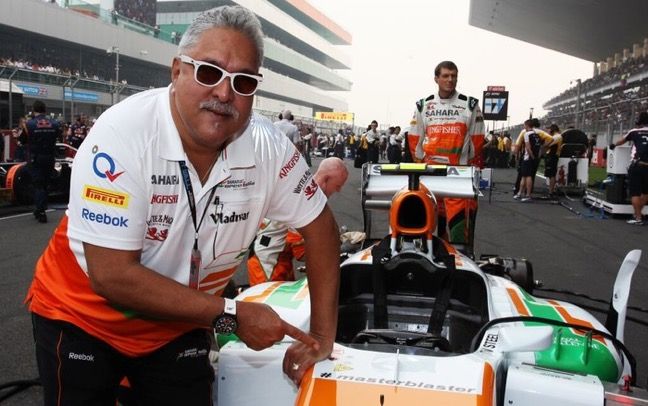 A UK-based energy drinks company is in talks to buy Force India, the Formula One team owned by beleaguered liquor baron Vijay Mallya. The 61-year-old businessman is facing extradition charges over money laundering accusations in India.
British media reported on Wednesday that Rich Energy is leading a consortium that is planning a £200 million takeover of Force India.
The reports came in the backdrop of Force India finishing fourth in the Formula One Constructor's Championship in 2017, a notable achievement for the relatively new team.
The team remains the most notable property in the portfolio of Mallya, who has had much of his assets in India and elsewhere either seized or frozen as he faces charges of money laundering and defrauding a consortium of Indian banks to the tune of more than Rs. 9000 crore.
The case is currently being heard at Westminster Magistrates' Court. A ruling is likely in March.
The trial is aimed at laying out a prima facie case of fraud against the embattled businessman, who has been based in the UK since March 2016.
In April last year, Mallya was arrested by Scotland Yard on an extradition warrant. He is out on bail on a bond worth 650,000 pounds.
Apart from this case, the High Court of London on February 12 ordered Mallya to pay an estimated USD 90 million to a Singapore-based aircraft leasing company in claims.
The case involves a number of aircraft leased by Vijay Mallya's now-defunct Kingfisher Airlines from BOC Aviation in 2014.
The legal claim relates to a leasing agreement between Kingfisher Airlines and aircraft leasing company BOC Aviation involving four planes, of which three were delivered.
Mallya is among 53 persons, who are facing prosecution complaints from the Enforcement Directorate under the Prevention of Money Laundering Act, 2002 and are currently absconding.