Viral Video: 'Friendly' Alligator rings doorbell at a suburban home in the US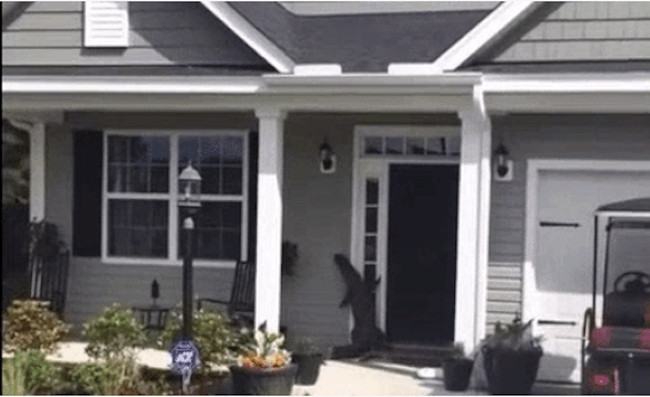 Local Press Co 5-point Snippet
1. While wild alligators are a common sight in Moncks Corner in South Carolina, a video from one of the neighborhoods has captured a rare sight on Monday.
2. The video, which is going viral on the internet, shows a several feet long alligator crawling up the porch of a house and reaching for the doorbell.
3. The video was captured by Gary Rogers while he was walking his dog around the neighborhood.
4. According to the couple who's house the alligator visited, the reptile hung around their property for an hour before disappearing into the woods.
5. You can watch the 'polite' alligator here: