Ghanshyam, Raju and Baburao are reuniting for Hera Pheri 3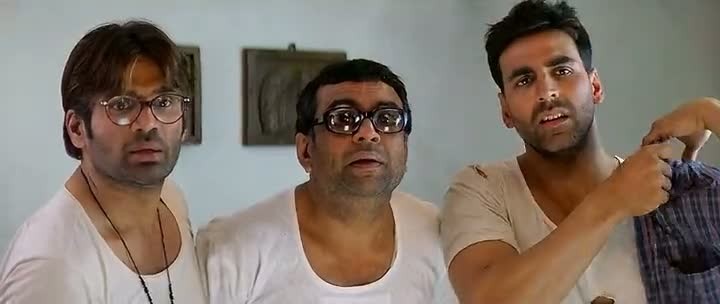 Local Press Co 5-point Snippet
1. Released in the year 2000 and directed by Priyadarshan, Hera Pheri, is considered by many as Bollywood's best comic movie till date. After all, who could possibly stop grinning at Paresh Rawal's 'Yeh baburao ka style hai' and 'Khopdi tod saale ka'.
2. After attaining the status of a cult classic in Hindi cinema, director Neeraj Vohra helmed the film's sequel whilst retaining the film's principal characters. Although the sequel failed to raise the bar, fans were happy to see the trio in action in their second outing.
3. But after the director was unable to rope in the same cast for the 3rd installment, he signed on Abhishek Bachchan and John Abraham to replace Akshay Kumar and Suniel Shetty respectively. But, scheduling conflicts brought the film to a halt three months into production after John left the movie to complete Rohit Dhawan's upcoming film 'Dishoom' and Abhishek walked out of the movie in December last year.
4. A dejected Vohra later approached the film's producer, Firoz Nadiadwala, and as luck would have it, the director-producer duo managed to get the original cast back together. A source close to the production company has confirmed that Suniel Shetty (Ghanshyam), Akshay Kumar (Raju) and Paresh Rawal (Baburao Ganpatrao Apte) are all set to reprise their roles for the film's third installment.
5. A source also told Mumbai Mirror, "Akshay and Suniel had always been keen to do the film. Everyone hopes the franchise will be back with a bang. It was to release in August this year but now has been pushed ahead to 2017". Although producer Firoz Nadiadwala didn't confirm the casting, he said that it was a work-in-progress and fans can expect an official announcement very soon. If you're a fan of the movies, like we are, this is probably the best news you'll hear all day!