Rajni Power: Mumbai's Aurora theater to screen 'Kabali' at 3 am on opening day!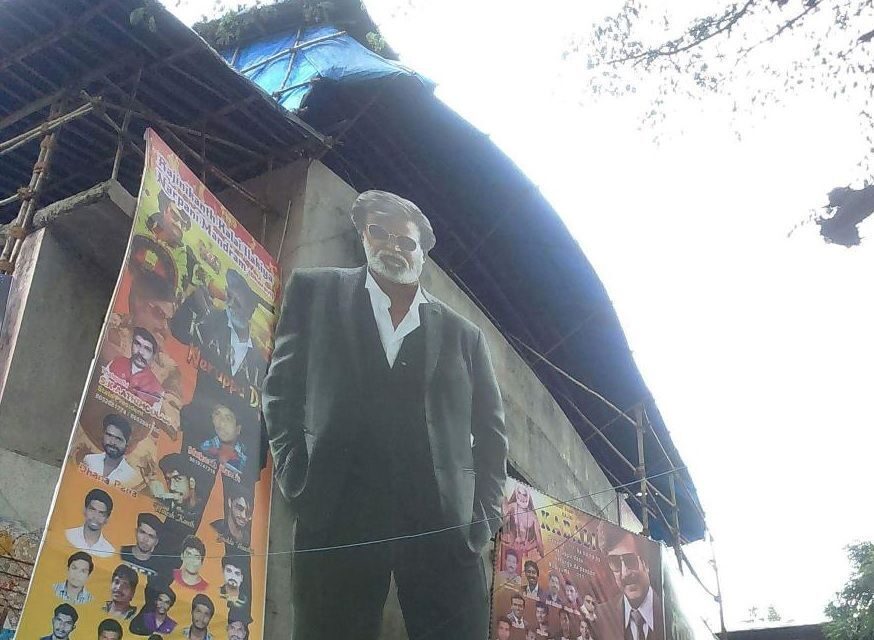 On the opening day of the upcoming Rajinikanth-starrer 'Kabali', a Mumbai theater will practically have round-the-clock shows, with the first one scheduled to start at 3 am on Friday.
The 700-seater Aurora Theatre in King's Circle, a bastion of Tamils settled in Mumbai, will start shows right from 3 am, with the following shows scheduled at 6 am, 10 am, 3 pm, 6 pm, and 9 pm. After the inaugural day, however, the theatre will get back to its normal four-shows-daily regimen.
Filmgoers will also be greeted with two gigantic cutouts of Rajinikanth, along with a massive poster right outside the entrance.
According to the owner of the theater, Nambi Rajan, the seats for all shows are fully booked. Rajan is himself sporting a bushy grey-white beard in tandem with Rajinikanth's look in the film.
Rajan also said that the entire theatre has been decked up to celebrate 'Kabali', including a fresh coat of paint inside and outside, a new screen, glittering clean ambience and shining lights.
The opening day itself will be a 'Thalaiva festival' with a huge procession of Rajinikanth fans after prayers at the famous Ram Mandir, a traditional band of huge drums, dancing and celebrations marking 'Kabali'. Renowned ophthalmologist S. Natarajan of Aditya Jyot Eye Hospital, a die-hard fan of Rajini, will conduct a free eye camp for all.
Rajinikanth fan clubs from all over Mumbai will organise blood donation drives at the cinema hall and the patrons will also contribute to various charities on the opening day.
The film production team has already launched its on-ground promotions for 'Kabali' from Tuesday in an open-top bus from Aurora Theatre, attracting thousands of Rajinikanth fans daily till the release.
Inaugurated in 1942, Rajan took over the theatre from its Parsi-German couple owners and started showing at least one Tamil film daily to cater to the local Tamil community.
After 'Kabali', Rajan is eagerly awaiting the release on the next Rajinikanth film, '2.0' in 2017.