Screaming aloud 'Drugs Di Maa Di', first poster of Udta Punjab released!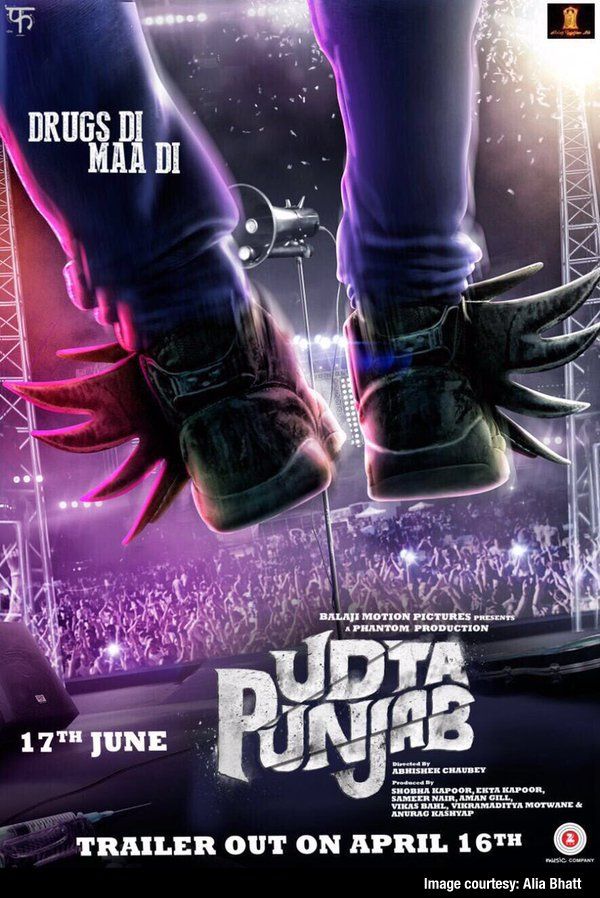 The much-awaited first poster of the Udta Punjab, starring Shahid Kapoor, Kareena Kpoor, Alia Bhatt and Diljit Dosanjh in the lead roles, is finally out!
From the looks of it, the poster seems quite intriguing and doesn't reveal much about the film. However, the film's tagline – 'Drugs Di Maa Di' – screams loud enough to say that the film deals with the issue of drug abuse amongst the youth in Punjab.
Directed by Abhishek Choubey, the film is set to hit cinema screens on June 17.