Vin Diesel reveals the entire cast of Furious 8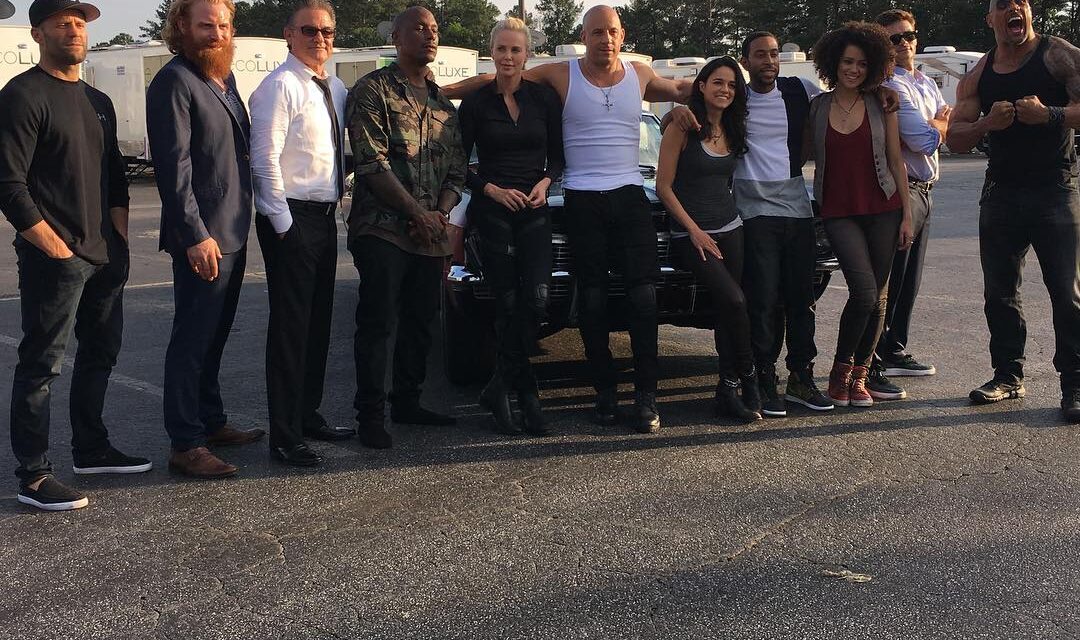 Actor Vin Diesel took to Instagram on Sunday to share a cast photo from the set of the upcoming Furious 8.
For the eighth installment of the popular franchise, the 48-year-old reprises his role as Dominic Toretto. The franchise will reportedly have two more movies after this, taking the total to a grand 10.
Apart from Diesel, other actors who will reprise their roles for the 8th installment are Michelle Rodriguez, Jordana Brewster, Tyrese Gibson, Ludacris, Elsa Pataky, Nathalie Emmanuel, Lucas Black and Dwayne 'The Rock' Johnson.
Jason Statham and Kurt Russell, who appeared in the series for the first time in Furious 7, will also return as Deckard Shaw and the super-secretive government official respectively.
The biggest addition to the cast is academy award winner Charlize Theron. The South African beauty will play the villainous character Cipher. When Daily Mail asked her about her negative role, she said, "I'm coming in to mess that s*** up!' also adding, 'I feel like that gang has got the driving down. Like, they have a good thing going. I don't know if I need to step in in that department."
Besides Theron, prominent newcomers in the new installment are Scott Eastwood (son of Clint Eastwood) and Game of Thrones actor Kristofer Hivju.
The filming of Furious 8 is currently underway in New York city and it's expected to hit theaters on April 14th, 2017.