Will participate if makers use female voice for Bigg Boss: Trupti Desai on show's offer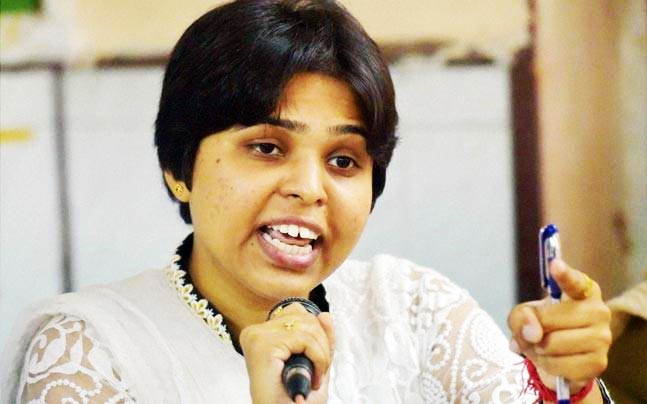 Activist Trupti Desai, who led the campaign for women's rights to enter temples, has reportedly been approached for the upcoming season of Bigg Boss.
Desai is a gender equality activist and the founder of the Bhumata Brigade, a Mumbai based social activist organization. Along with her brigade, she has vigorously campaigned to get entry to woman at various religious places like Shani Shingnapur Temple, Haji Ali, Mahalakshmi Temple and Trimbakeshwar Shiva Temple.
The news about Bigg Boss' offer to Desai was made by news agency ANI on micro-blogging platform Twitter. "Bhumata Brigade leader Trupti Desai gets offer to participate in reality show Bigg Boss 10," ANI tweeted.
Speculations around the participants of Bigg Boss' upcoming season have been rife ever since its host Salman Khan revealed the change in format this year. In the very first promo, Khan said that instead of featuring celebrities, this year will see common people spending time and fighting for survival in the house.
In a conversation with Firstpost, Desai spoke about participating on the show if certain conditions were met. She said, "I had a meeting with the producers of the show on 19 August and I have requested them that there be a female as the next voice of Bigg Boss as opposed to a male. I will participate in the show if my demand is met, in this season or the next."
"I hope that with my participation I can raise some more awareness regarding women's rights considering the popularity of the show. Also there are a lot of obscene activities that happen in the show, which I hope I can bring to an end. I want to see whether the show is scripted or not," she added.
The show is expected to premiere around mid-October.