38-year-old biker dies as traffic holds up ambulance for 3 long hours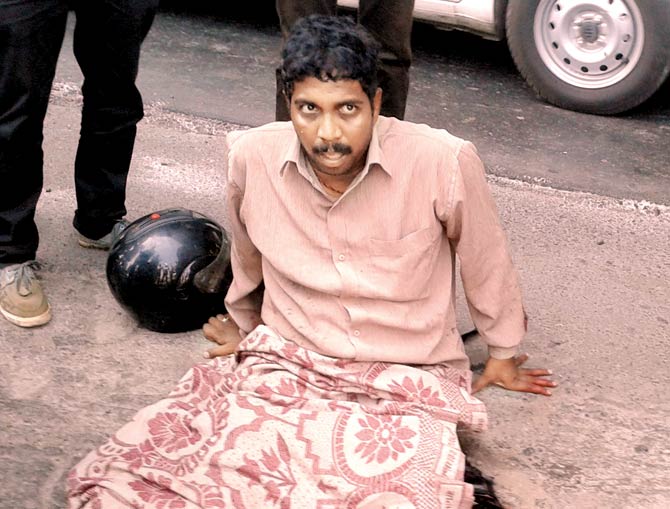 City's traffic cost Sachin Vetoskar his life after the ambulance in which he was being rushed to the hospital got stuck in traffic for around three hours.
38-year-old Sachin was travelling on his bike on Monday afternoon when it skid and hurled him on to the tarmac where an approaching gas tanker ran over his legs. The incident happened at 2:15 pm near the busy Amar Mahal Junction at Tilak Nagar on the Eastern Express Highway.
A police constable rushed a profusely bleeding Vetoskar to Rajawadi Hospital in an autorickshaw. But the injuries to his leg were so grave that the hospital recommended that he be taken to a bigger healthcare facility for treatment.
Around 3.30 pm, Sachin left for a more-equipped KEM Hospital in an ambulance that got caught in traffic for so long that he could be wheeled into the hospital only by 6.30 pm.
When he reached the hospital, his pulse rate was dangerously low and the chances of survival slim. He succumbed to the injuries late at night.
Sachin, a resident of Hindmata, worked as a supervisor with an Andheri-based private firm. He was enroute to a worksite in Bhiwandi with colleague Ankur when the bike skid and fell. The accident also resulted in Ankur's right hand getting fractured, but he did not require immediate hospitalization.
Meanwhile, the driver of the gas tanker, Sevalal Yadav (48), was arrested under sections 279 (rash driving) and 304 A (causing death by negligence) of the IPC, and will be produced in court today.