4 injured after speeding truck rams into taxi, falls off flyover in Vile Parle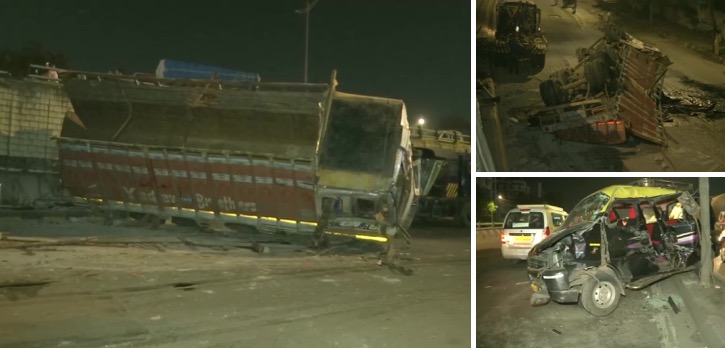 At least four persons were injured after a speeding truck hit a taxi and fell off a flyover in Mumbai's Vile Parle on Thursday night.
According to preliminary information, the truck was travelling on the flyover near the domestic airport on Western Express Highway when its driver lost control of the vehicle and hit a taxi.
Following the mishap, the cab rammed into a street light and came to a halt. The truck, on the other hand, swerved and hit the railing before falling off the flyover.
Within minutes, traffic police personnel reached the spot and rushed four injured persons, including the truck driver and taxi occupants, to a nearby hospital. All four are said to be in a stable condition.
The incident affected the flow of traffic on the flyover as well as the road below. However, a crane was deployed to remove both vehicles and clear the road during the wee hours.
Further details awaited.